Maltese rescued from the trash, requires eye surgery
ABC rescues animals regardless of their medical condition. Many times an animal needs surgery or extended medical care before he or she is ready for adoption. Our Critical Care Corner will keep you updated on these special needs animals.
UPDATE: Because of YOUR contribution, Cody is expected to lead a very normal life! Thank you for your support and the wonderful talents of Dr. Zoe Reed and her team at Eyeshine Veterinary! Here are some photos that document Cody's story, from the time he was rescued to his post-opp visit.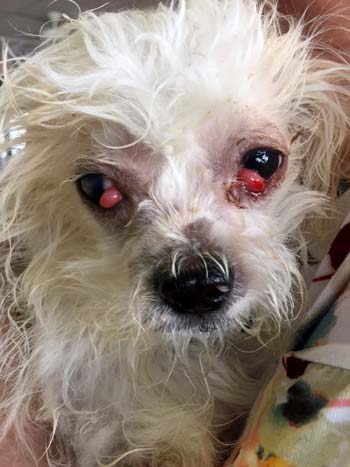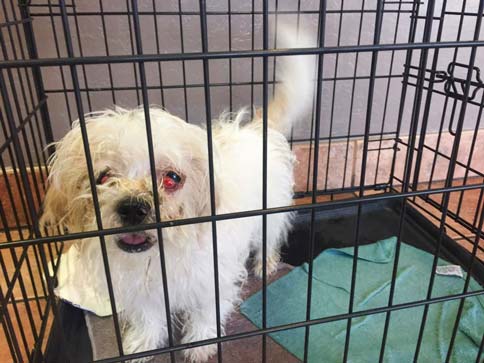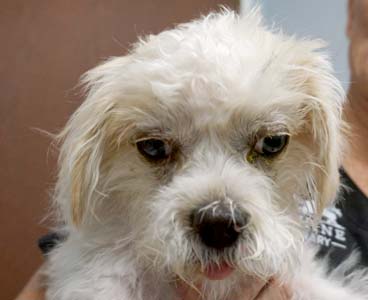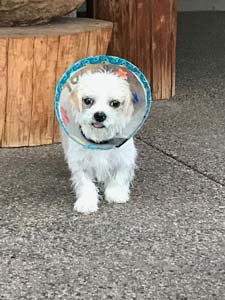 ---
We recently rescued this little fellow after one of our volunteers found him left for dead in the trash. He suffers from a birth defect called "cherry eye" in both eyes. His unattended medical issue has caused additional complications in both eyes and will require extensive surgery to repair them.
Cody is a purebred Maltese. He's only 4 months old and barely weighs 5 pounds, but he's the sweetest ball of fluff you'll meet! We are currently working with Dr. Reed and her team at Eyeshine Veterinary to determine the best course of action for Cody. The estimate is $2,400 to cover his surgery and medical care. Cody is currently living with a foster family and won't be available to adopt until his treatment is complete and he's made a full recovery.
To help with Cody's medical expenses click the blue donate button to the right or mail a check (scroll down for the address). Please include  "Cody Critical Care" in your donation description. As always, your donation is tax-deductible. Funds donated beyond our estimate will go towards future Critical Care animals.
A very special THANK YOU to Albertsons, Safeway and Vons – Southwest Division for their generous grant that will help with future Critical Care expenses!
Any size donation will help make a difference for Cody!
Save
Save
Save
Save
Save
Save
Save
Save
Save