Did you know one of the best presents you can give ABC is ongoing financial support?
Give the gift that keeps giving and join our Monthly Donor Program! It's convenient and easy to set up, plus your tax-deductible donation helps care for our rescue animals!
Visit our Donate page at animalsbenefitclub.com to get started today.
Thank you for your contribution and support!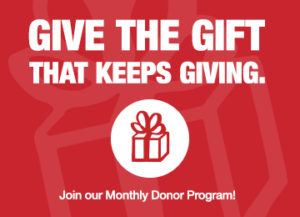 Save