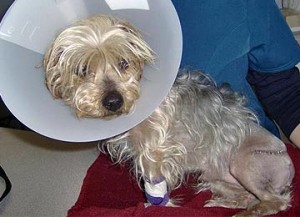 A small dog hit by a car and left to die gets a new chance at life. Little Eddie is just eight pounds and was found in critical condition. He underwent a five-hour life-saving surgery from Dr. Linney of Phoenix Veterinary Referral and Emergency and is currently in the hospital recovering.
If you would like to donate to Eddie's medical care, please use the donate button to the right. For additional donation options, visit our donate page.
Thanks to 12 News for covering Eddie's story, watch the video below or read the full story on 12 News.com.