Animals Benefit Club is a no-kill rescue, rehabilitation, and adoption shelter for all breeds of dogs and cats.
ABC specializes in the most severe abandonment, neglect and abuse cases. Many animals within our facility were rejected for treatment and rehabilitation by other facilities. They arrive severely ill or injured and require substantial funds to give them a chance at a normal life and a happy, forever home. ABC also rescues dogs and cats from the streets of Phoenix, drastically reducing the number of homeless animals and suffering. Since these animals are almost never altered, they would have continued to breed, creating thousands more starving, homeless dogs and cats.
ABC is always looking for people who are passionate about working with animals, apply to be an animal caregiver or learn how to become an ABC volunteer.
Location & Mailing Address
Animals Benefit Club
3111 E St John Rd
Phoenix, AZ 85032
Phone
602.867.2169 please leave a message
Tax ID
501(c)(3) Tax ID# 94-2915092
If you need to reach ABC, please be aware that due to the high volume of email and phone inquires received by our volunteer administrative staff, it may take some time to respond. Thank you for your patience.
We welcome media inquiries, please call or email us for additional information.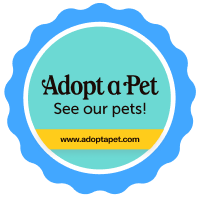 Save
Save