We love to receive updates on our adopted rescues! Please submit your story and photos through our NEW online Happy Tails form. With your permission we'll publish them on our website and social media. If you share them via social media please tag Animals Benefit Club and use the hashtag #adoptedfromabc. If you encounter any issues please email us your Happy Tails story and photos. Thank you!
---
Pepper
Adopted October 2017
Here are some beautiful photos of Pepper in his new home!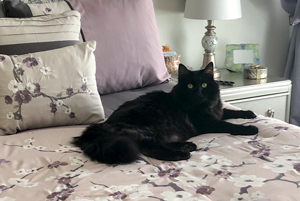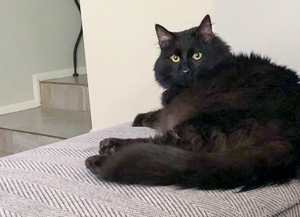 ---
Peppermint & Tipper
Adopted October 2017
My son and I had to say goodbye to our cat of 15 years and we were ready to adopt. This time, we each choose one cat. Tipper warmed to her new home immediately! She purrs constantly and only meowed the sweetest sound once. Peppermint took a few days to realize this is her furever home. She likes to announce her presence with loud meows day or night! Both girls love to play and do the crazy cat run around the house. They have brought so much joy to our house! I'm so glad we chose ABC and Tipper and Peppermint chose us! -Peppermint & Tipper's Family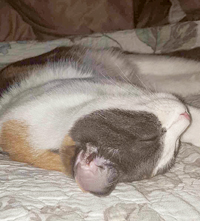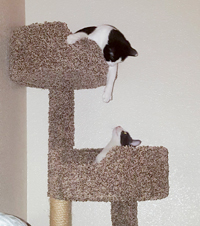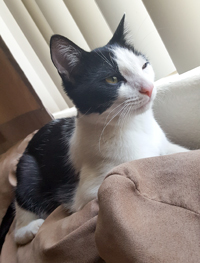 ---
Charlie
Adopted October 2017
Here is Charlie! This old guy is loving life at our house. He came into our our home like he's lived here forever. He likes my cats and my dogs and follows my dogs everywhere they go. He is so kind and gentle. I can't believe this sweetheart was found drowning in a canal. He is so easy-going, my husband and I and my 3 kids and all of our animals just love him! He is here to stay!!! Thank you ABC for saving him even though he was on the older side. He is the best dog in the world and we are so glad to call him ours! -Charlie's Family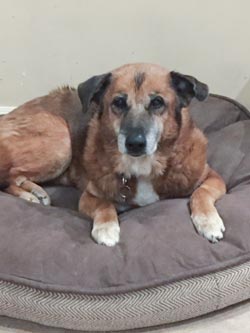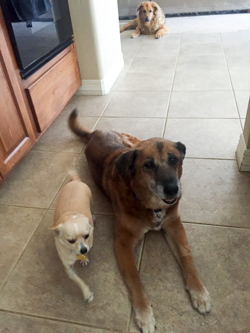 ---
Shea
Adopted August 2017
Shea (aka Reese's) is doing great and we're so happy she joined our family! -Shea's Family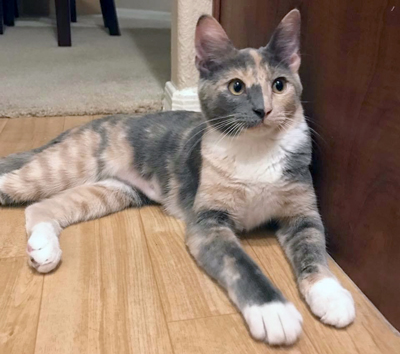 ---
Sarah
Adopted 2001
Thanks for 16 years with my Sarah! She was a wonderful 2 year old cat that I adopted in approximately 2001. I still have her ABC tag she came home with (#4571). Sarah started out as my cat for the first 15 years, then the last year of her life she decided she was my mothers cat. Sarah would spend "hours" grooming my mother if my mother would let her! -Sarah's Family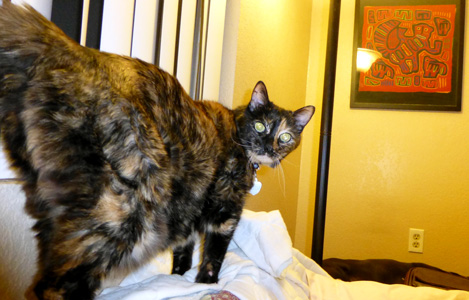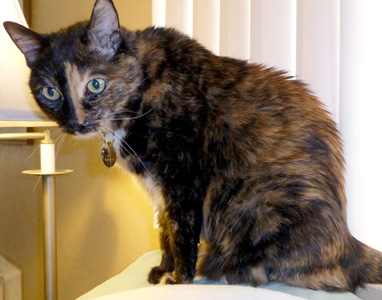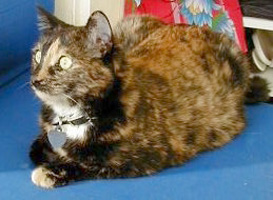 ---
Chloe
Adopted July 2017
We received these precious photos from Chloe's family!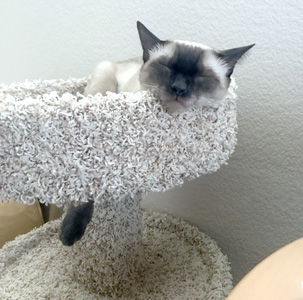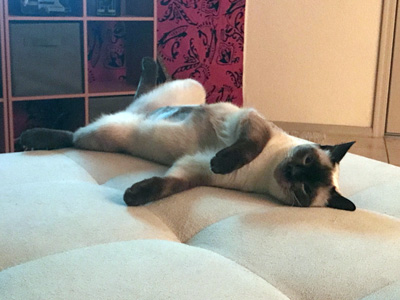 ---
Koa
Adopted July 2017
Koa (aka Paladin at ABC) is amazing! The house has officially become his playground, and he sleeps under the covers with us. He's the best possible cat we could've asked for. -Koa's Family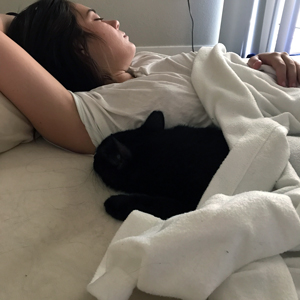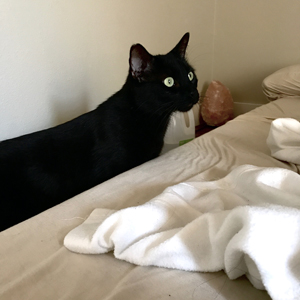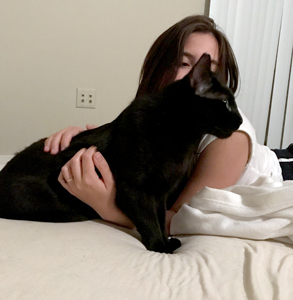 ---
Jax
Adopted 2011
Jax's Mom Violet was pregnant and on the elist at the County Shelter. The story goes that when the ABC volunteer went to pull Violet, she had had her puppies. They loaded Mom and pups in their vehicle, then went back to check the kennel and found Theodore under a blanket! Whew!
The first photo is his meet and greet with LuLu, the second is now (2017). His name is Jax, even though the shelter staff told me "he is such a Theodore" and, rightly so. He has been the most laid back "puppy" I've ever had. He and LuLu are like an old married couple – he tries to act like the boss, but she puts him in his place.
Are there any other Violet pup adopters out there? I think there was a female that looked like Jax, a couple that looked like Violet – black lab mixes, and a big ol' Newfie looking guy!
Kudos to ABC for saving and raising such a great puppy! -Jax's Family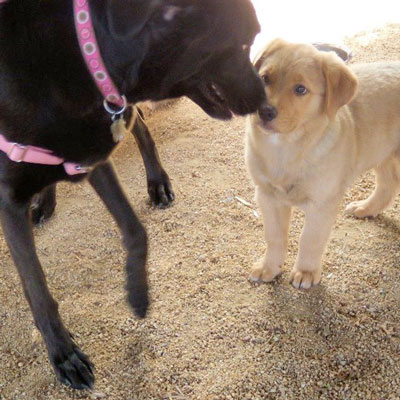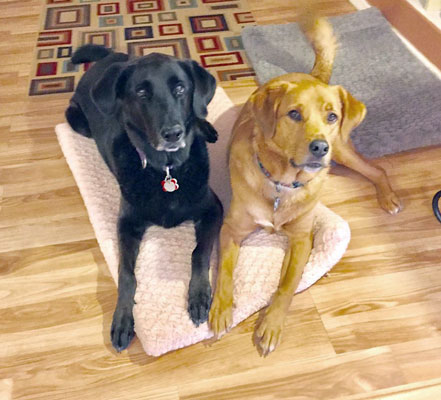 ---
Frosty
Adopted 2013
I can't believe it will be four years ago next December that I adopted my beautiful boy Frosty (aka Yeats at ABC) from ABC. He is such a sweet boy who loves to keep me company watching TV shows every night. Thank you for rescuing him. -Frosty's Family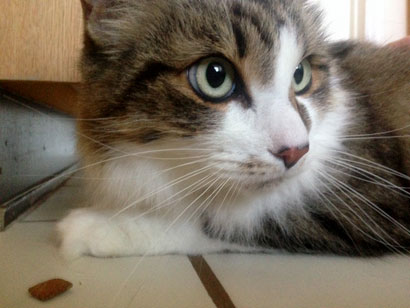 ---
Stan
Adopted May 2017
Stan is such a good boy! He's doing great! -Stan's Family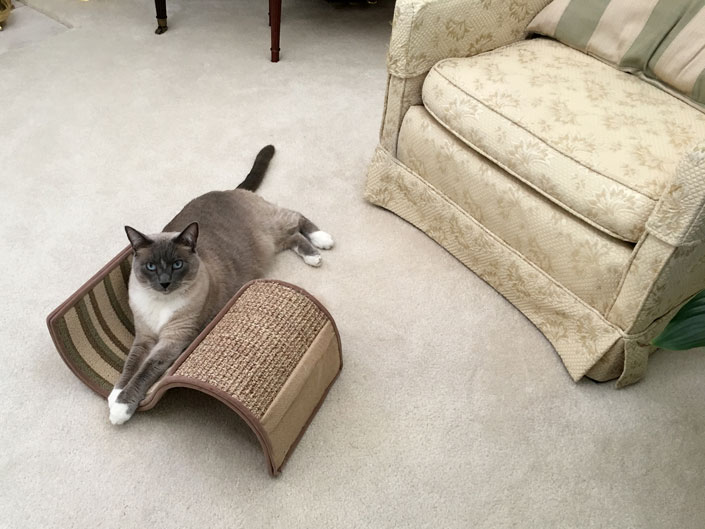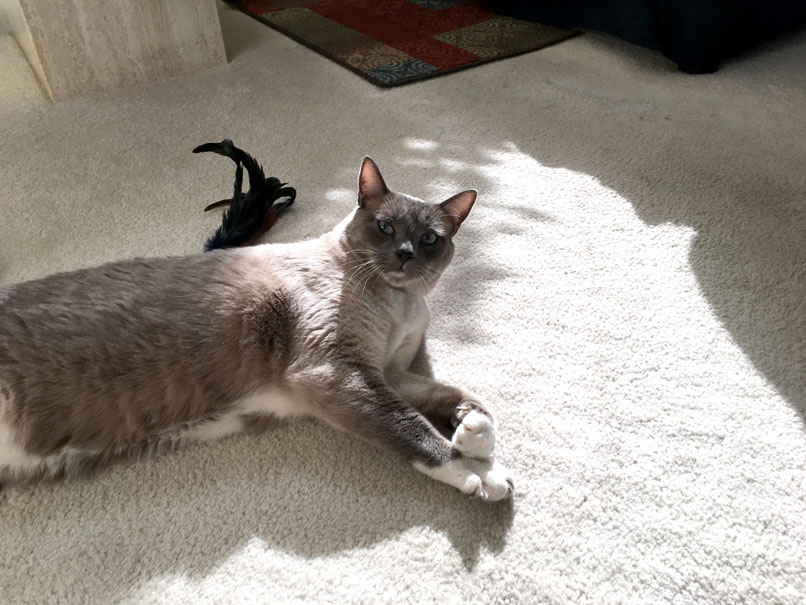 ---
Marigold
Adopted March 2017
Marigold (aka MJ at ABC) has a whole sack of new toys, but all kitty wants to do is snuggle! -Marigold's Family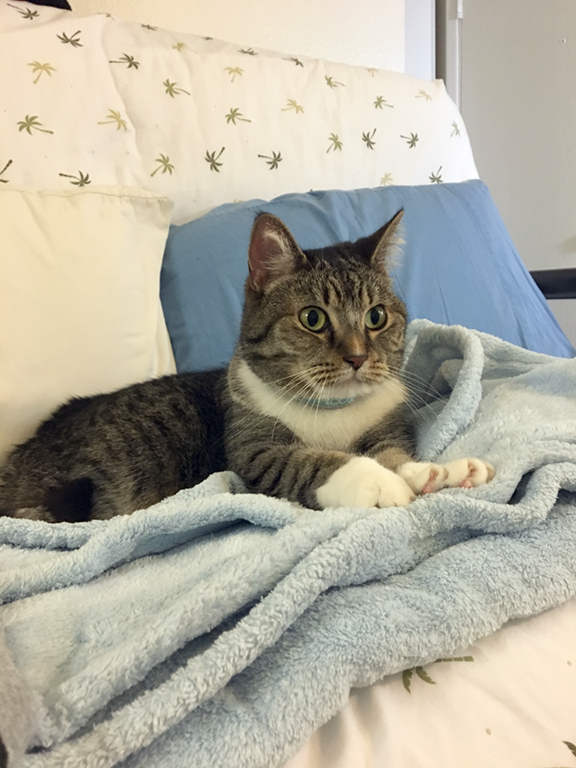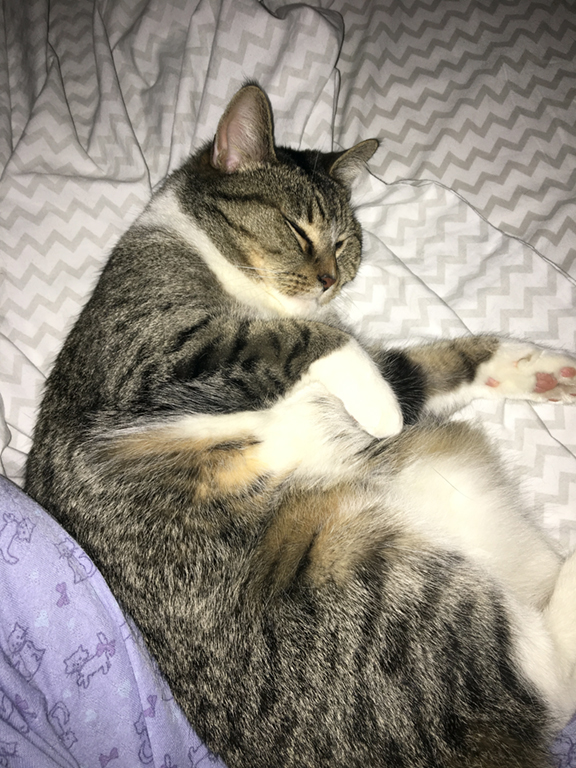 ---
Tux
Adopted 2013
Tux is the best dog ever. Here he is enjoying a car ride with the family. Thanks ABC for rescuing him. -Tux's Family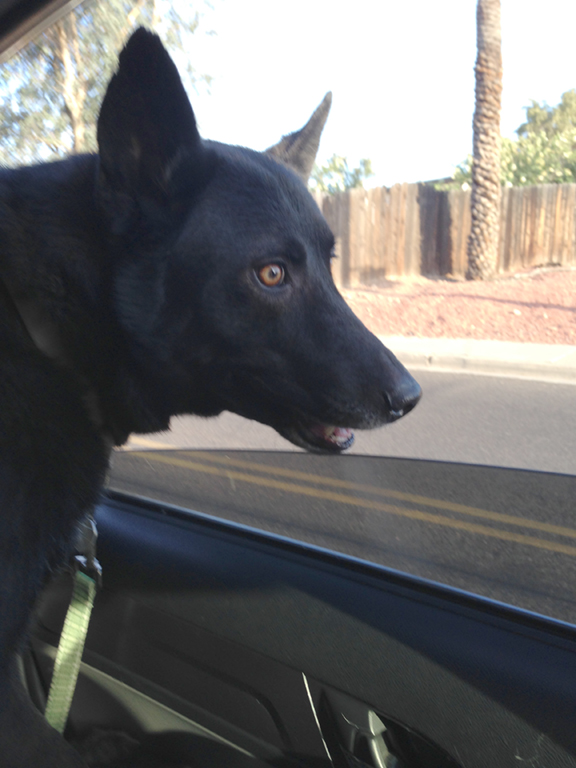 ---
Bella & Mia
Adopted March 2017
It only took Bella & Mia (aka Rango & Spooky at ABC) one night to feel at home with their new family! -Bella & Mia's Family
Update: Here's a photo of Bella and Mia enjoying the comfy chair in their new home with us. We just love them and are so happy we were able to adopt them together.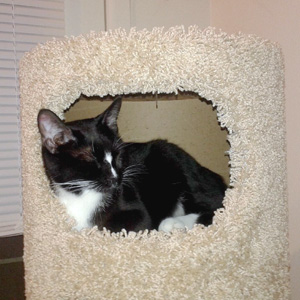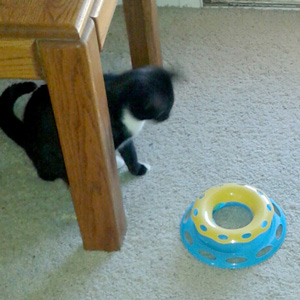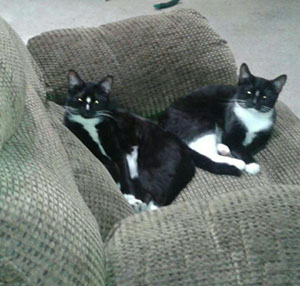 ---
Nick & Gordon
Adopted March 2017
Nick is enjoying every inch of his new home; Gordon is letting Nick be their spokesperson for now -Gordon & Nick's Family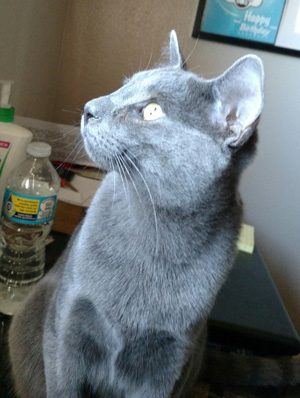 ---
Tessa
Adopted February 2017
Tessa snuggling in her new home and hanging out with her new sibling. -Tessa's Family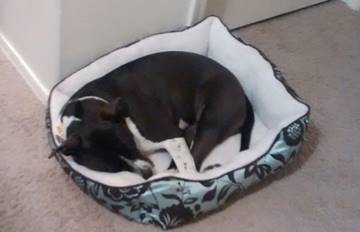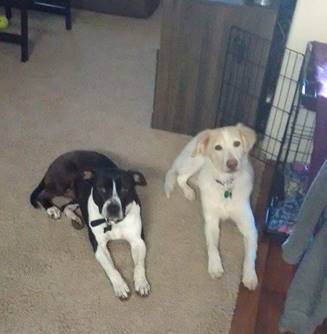 ---
Gabby
Adopted February 2017
Here's Gabby (black & white) all settled in with her new sister in her fur-ever home!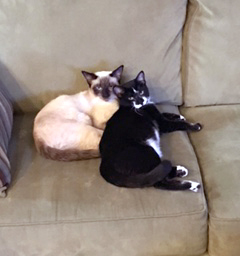 ---
Miles
Adopted December 2016
Miles came to us in October 2016 as 6 month old foster pup. We fully intended to find his forever home, then Claire ended up on our doorstep and everything changed. She arrived half starved and required immediate medical attention. Once she made a full recovery it was clear she and Miles were becoming fast friends. Not only that, but it was obvious Miles was settling in with his "pack" of girlfriends! Having four dogs was never part of our plan, but we couldn't turn either of them away!  -Miles' Family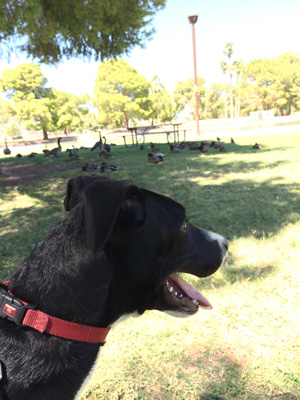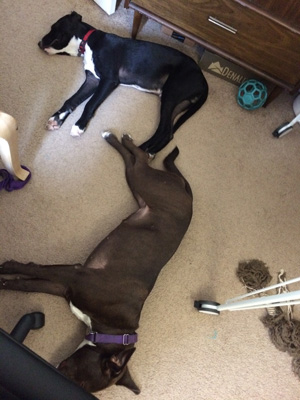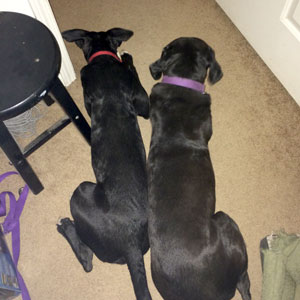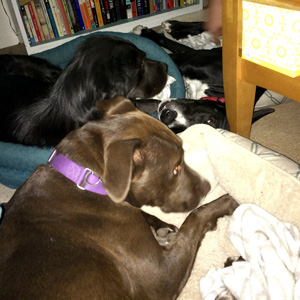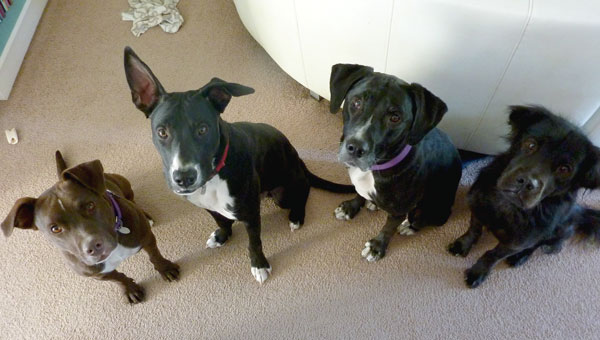 ---
Benjamin
Adopted December 2016
Benjamin loves his new sister!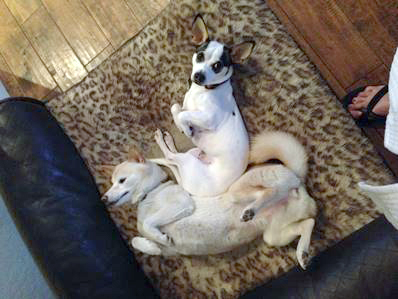 ---
Blaze & Leah
Adopted December 2016
Blaze & Leah (aka Julian & Ally at ABC) snoozing in their new home.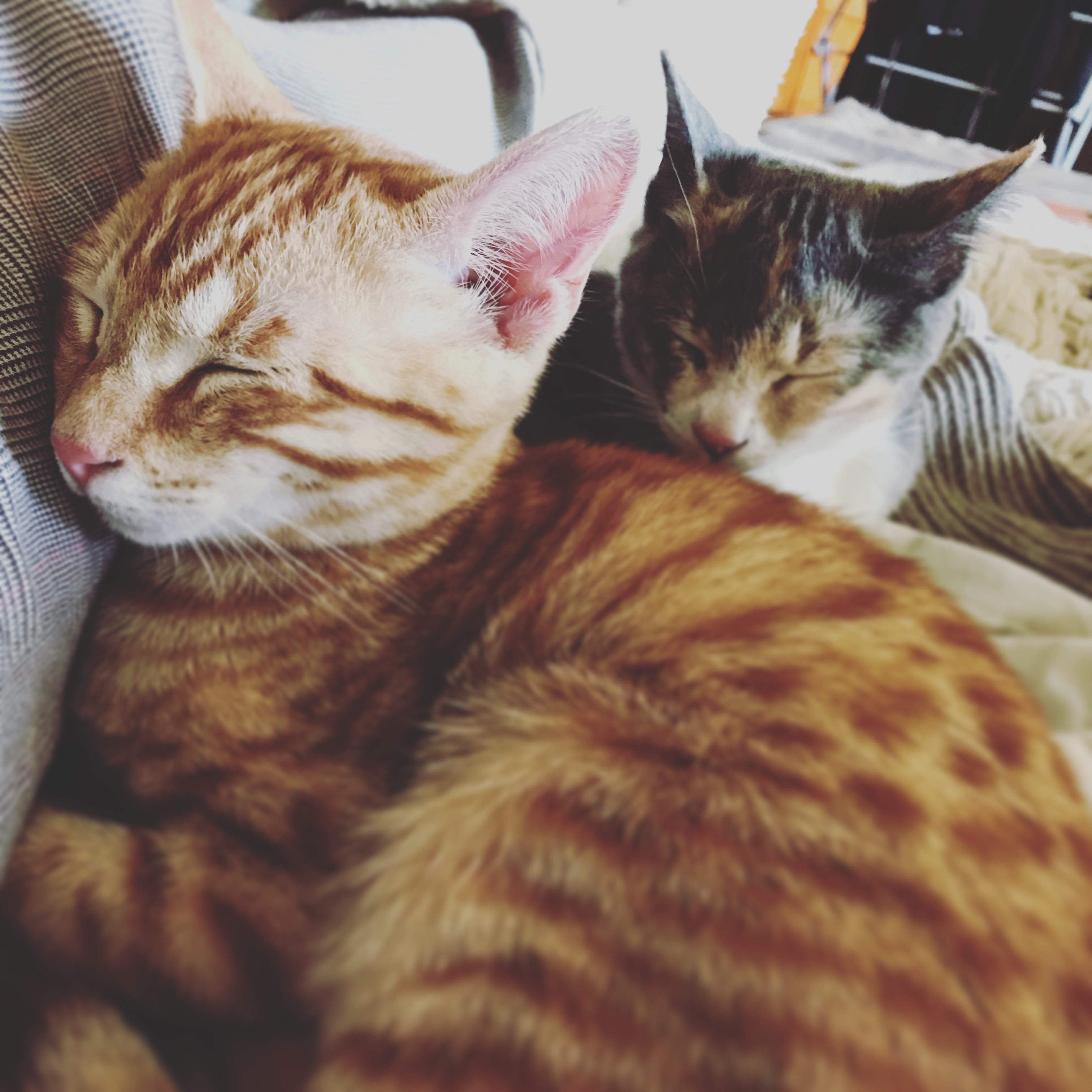 ---
Mitzi
Adopted December 2016
Mitzi and her new mom are a match made in heaven!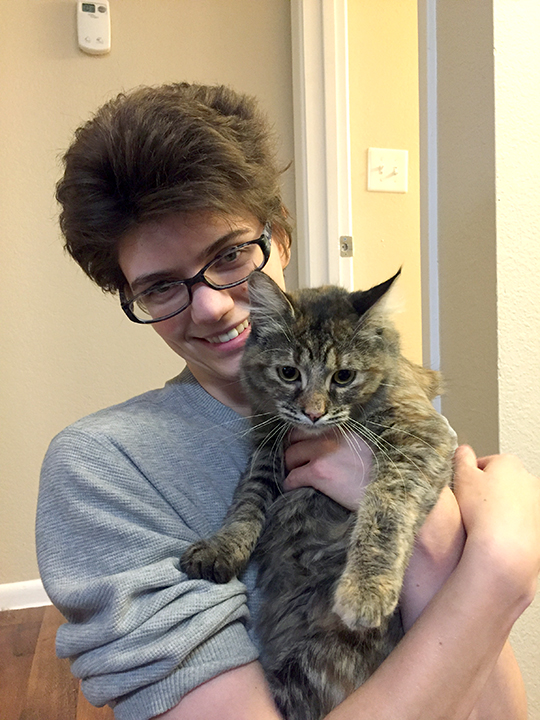 ---
Maxwell
Adopted December 2016
Here's a picture of Maxwell all settled in at his furever home!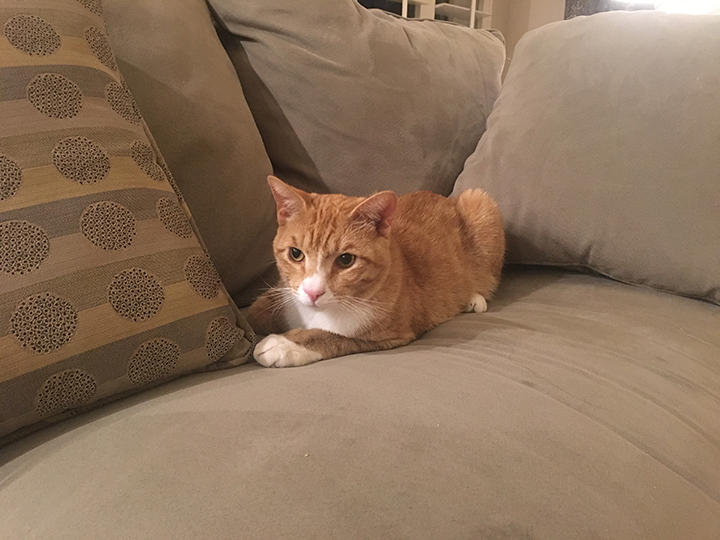 ---
Shea
Adopted December 2016
She's doing lots of exploring and bonding with us. We have decided to call her Shea (aka Simone at ABC) and she seems to be okay with it so far! – Shea's Family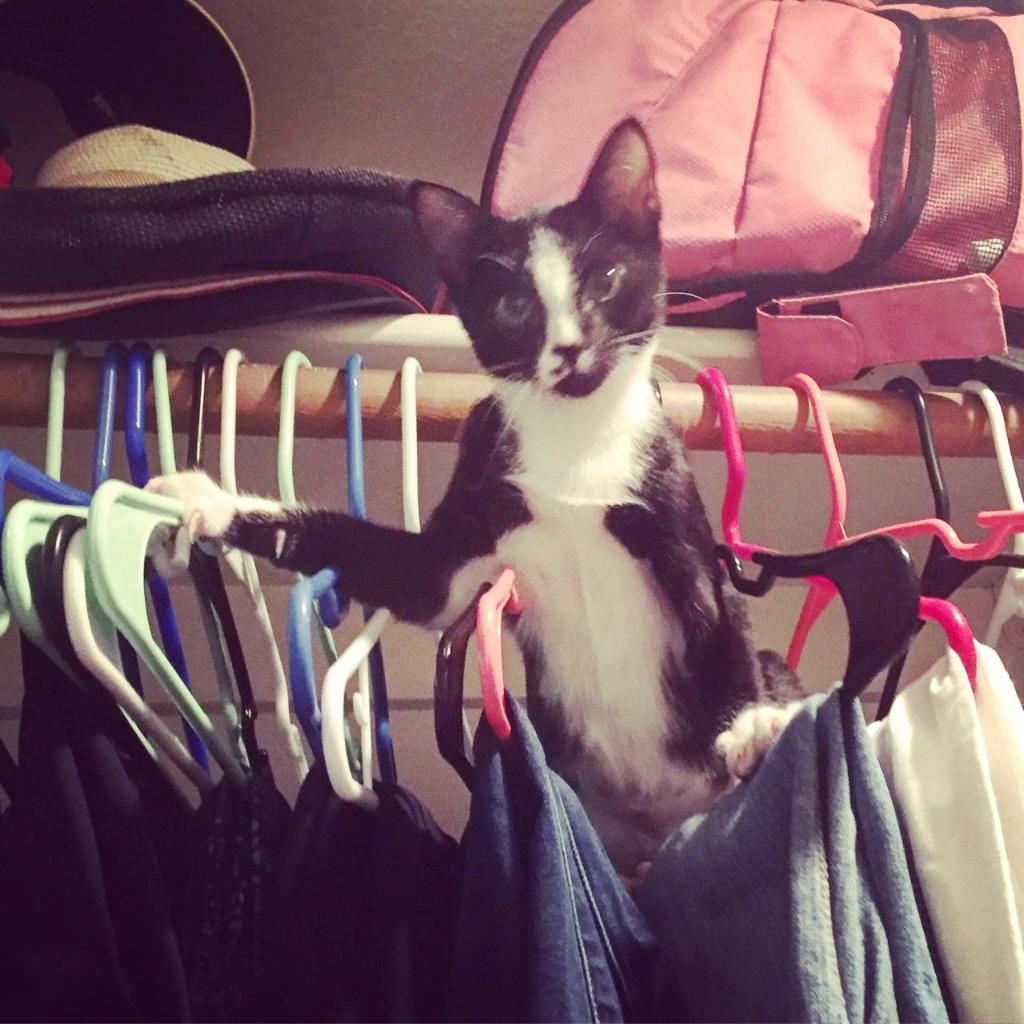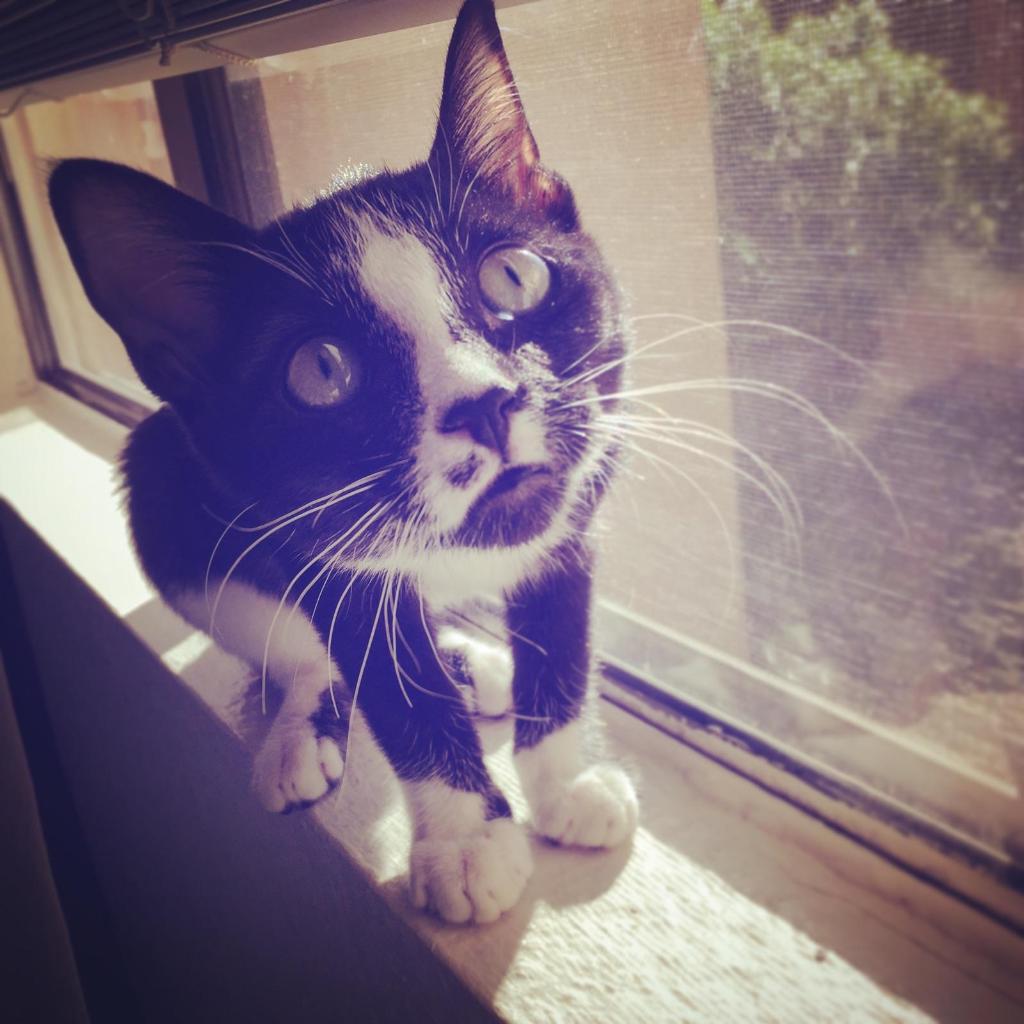 ---
Sophie
Adopted November 2016
Here's Sophie enjoying her new favorite blanket on the couch after a day of play! -Sophie's Family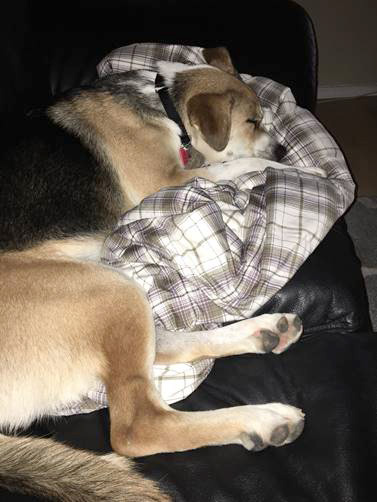 ---
Luci
Adopted October 2016
Luci (aka Pumpkin at ABC) is doing pretty good in her new home, she has been here 2 months now. She is a little anxious when we leave her home alone for a short time. We are very happy to have her. – Luci's Family
Update: We cannot thank you folks at ABC enough for "our Luci". We have been a family since she "came home" to us last October! We have a great life together and she seems to like her home.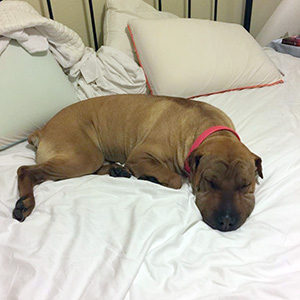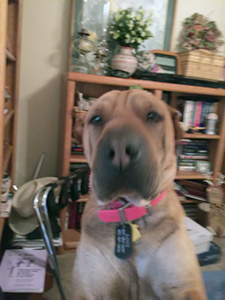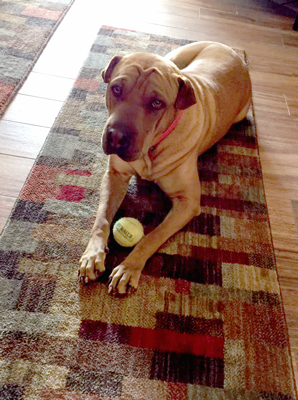 ---
Elsa
Adopted October 2016
We received these cute photos from Elsa's family!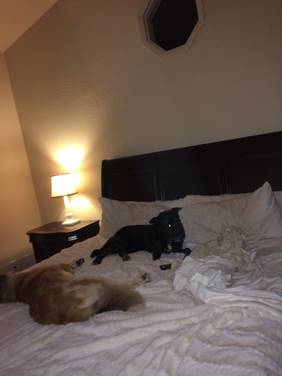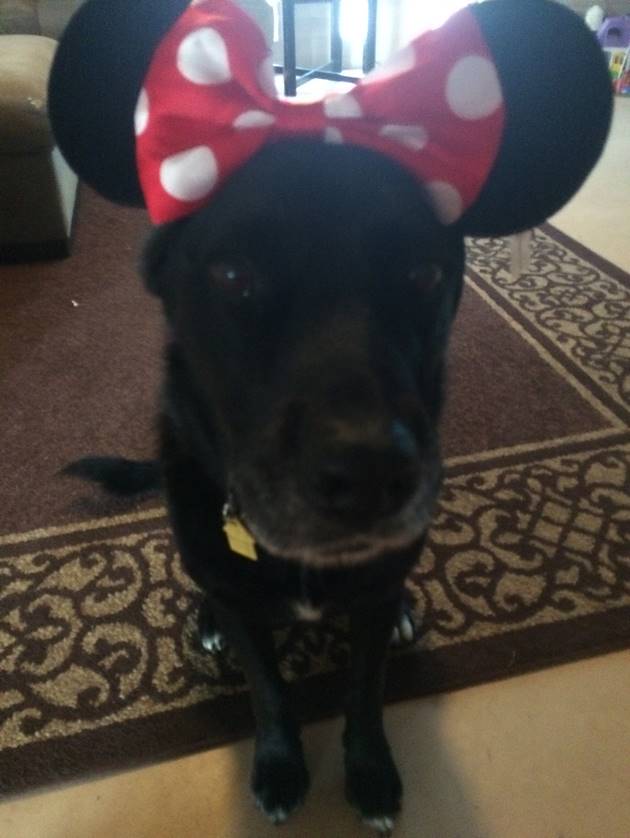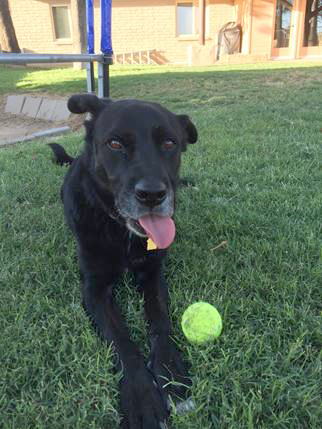 >
---
Izzy
Adopted September 2016
We recently received these wonderful photos from Izzy's family!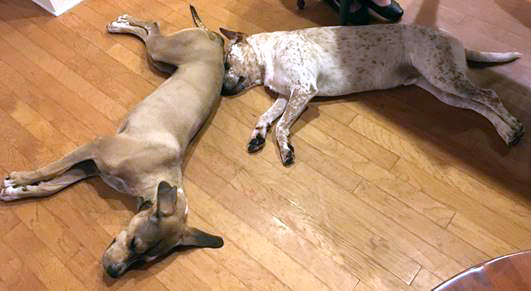 ---
Sprite
Adopted August 2016
We received these wonderful photos from Sprite's family!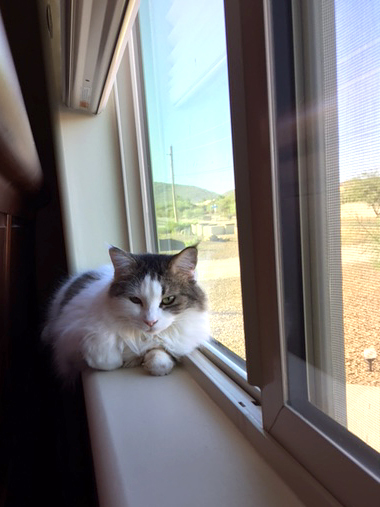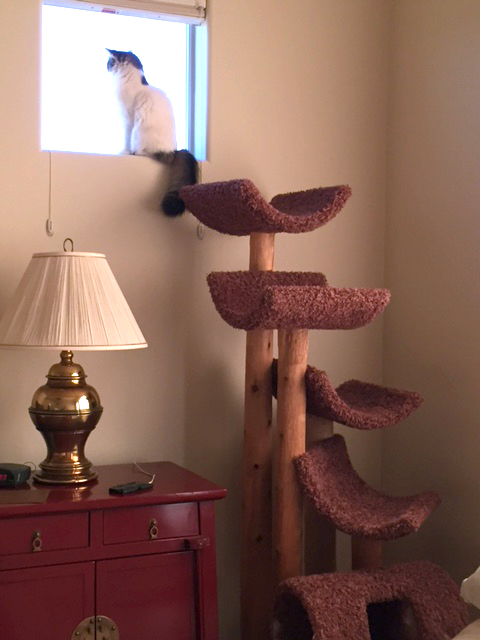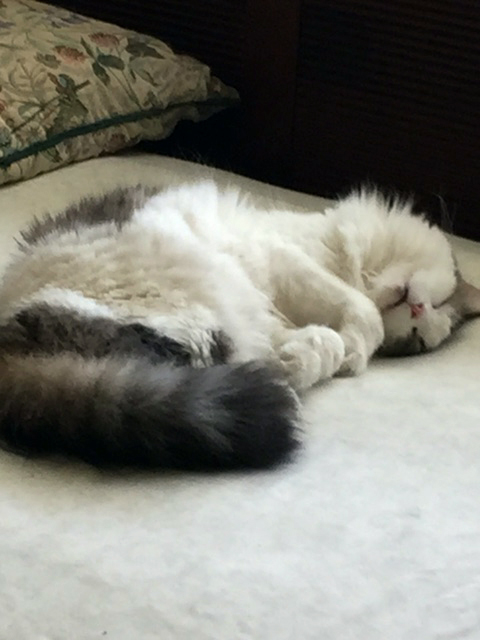 ---
Winston
Adopted July 2016
Winston loves sunbathing on the porch, taking trips to PetSmart (and anywhere else I take him), loooooves his gingerbread man, and loves taking naps. I get quite the dirty look when I stop scratching his belly! -Winston's Family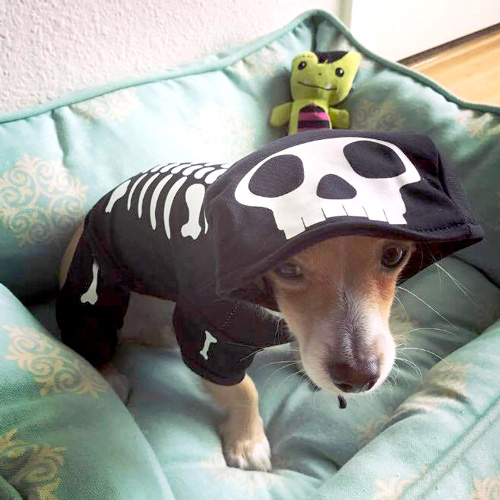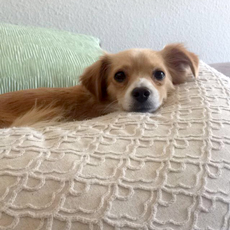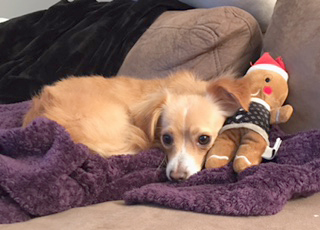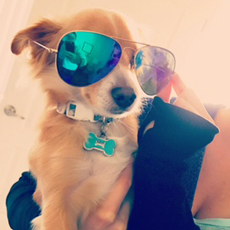 ---
Cassidy
We adopted Cassidy about 4 years ago. Here she is having a nap with her best friend Nala. – Cassidy's Family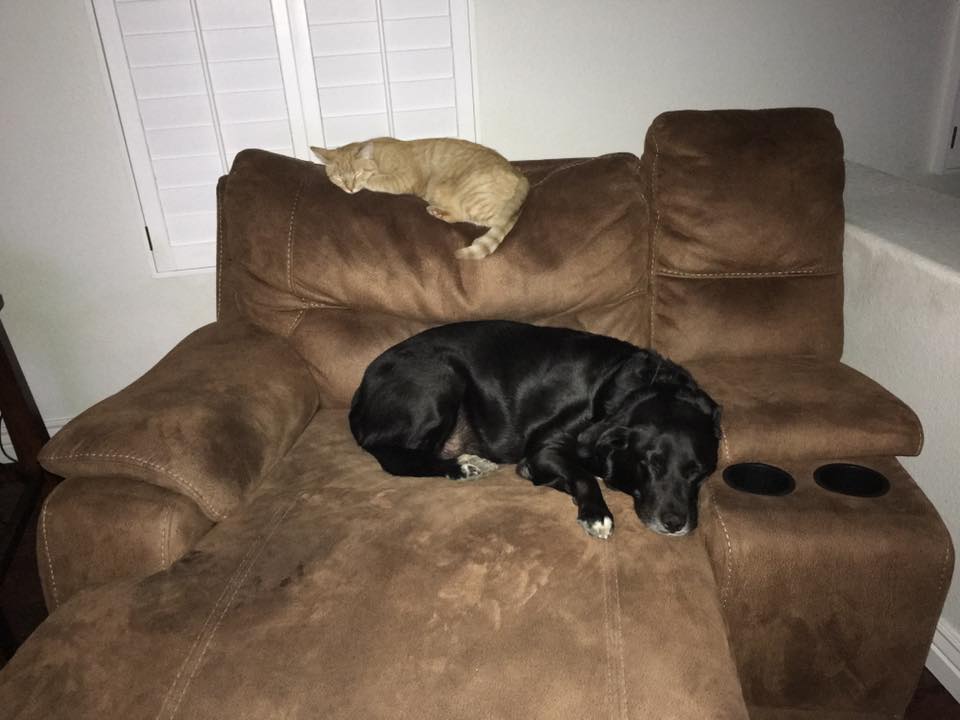 ---
Cash & Milo
Meet Cash and Milo, two of Fiona's brothers. Milo is the one who looks just like Fiona. Our fur-babies are doing great! They're huge, healthy, playful, and cuddly. Here they are on their bed…aka MY bed! – Cash and Milo's Family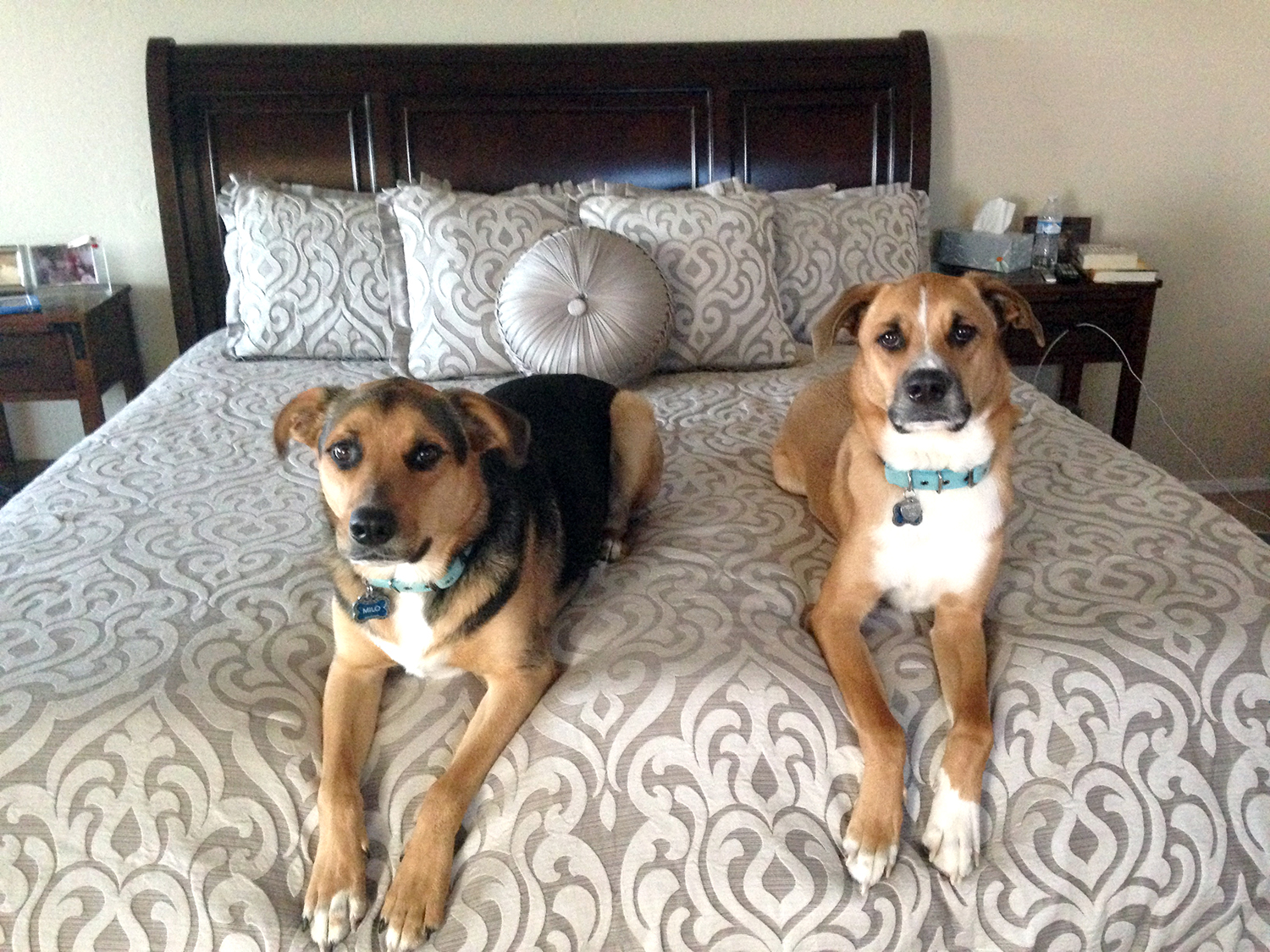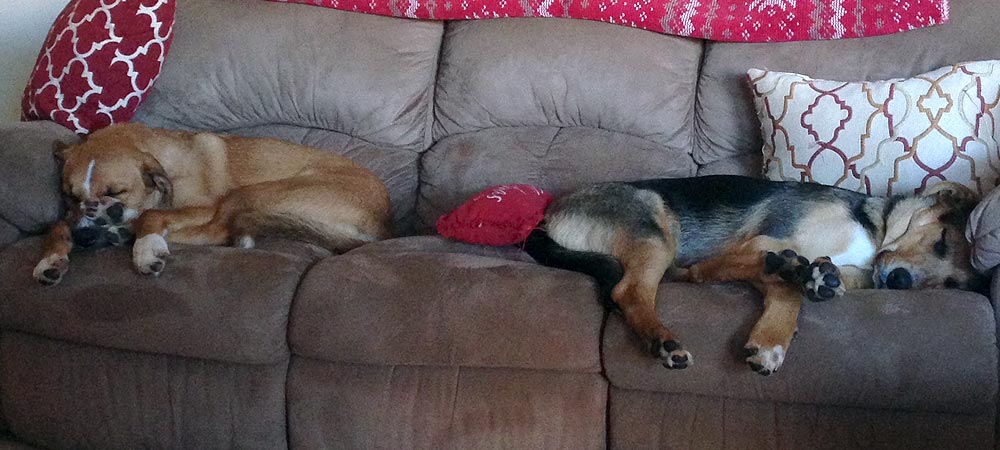 ---
Fiona
Here is happy Fiona (Shepherd mix) with her people parents and Husky sibling!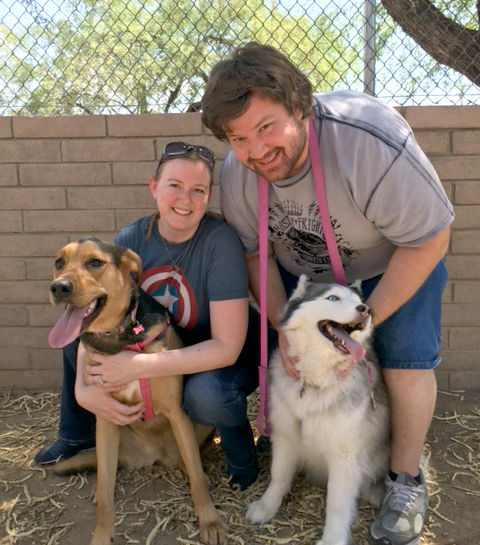 ---
Pillow
Adopted February 2016
Pillow (aka May at ABC) has made a steady transition into living in a house and is now quite comfortable with her surroundings. At first she was scared of many household things – toilets, refrigerator, clothes hanging on hangers…. She also got herself stuck in places where she didn't fit. The one item she quickly got used to was pillows – she loves hiding and sleeping in piles of pillows, and cuddling up against fluffy bed pillows. Given her size and shape, she definitely earned the name Pillow! The one thing she is still terrified of is the television, and we've accepted that she is never going to watch shows with us! She loves being brushed and getting attention. Pillow has actually caught a few mice and lizards in the house! She "talks" with her sweet little meow and has lost a few pounds. She's just a great cat! – Pillow's Family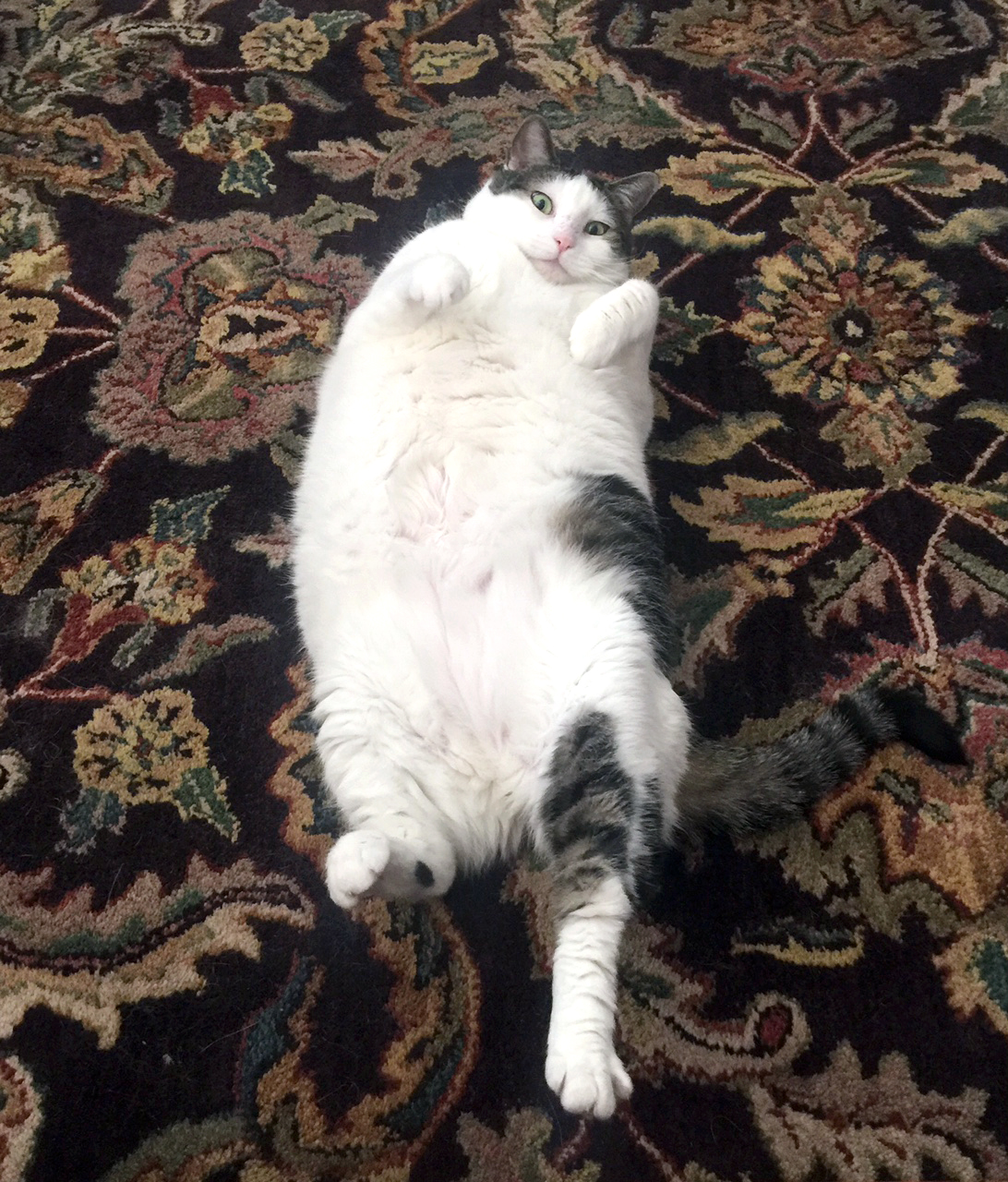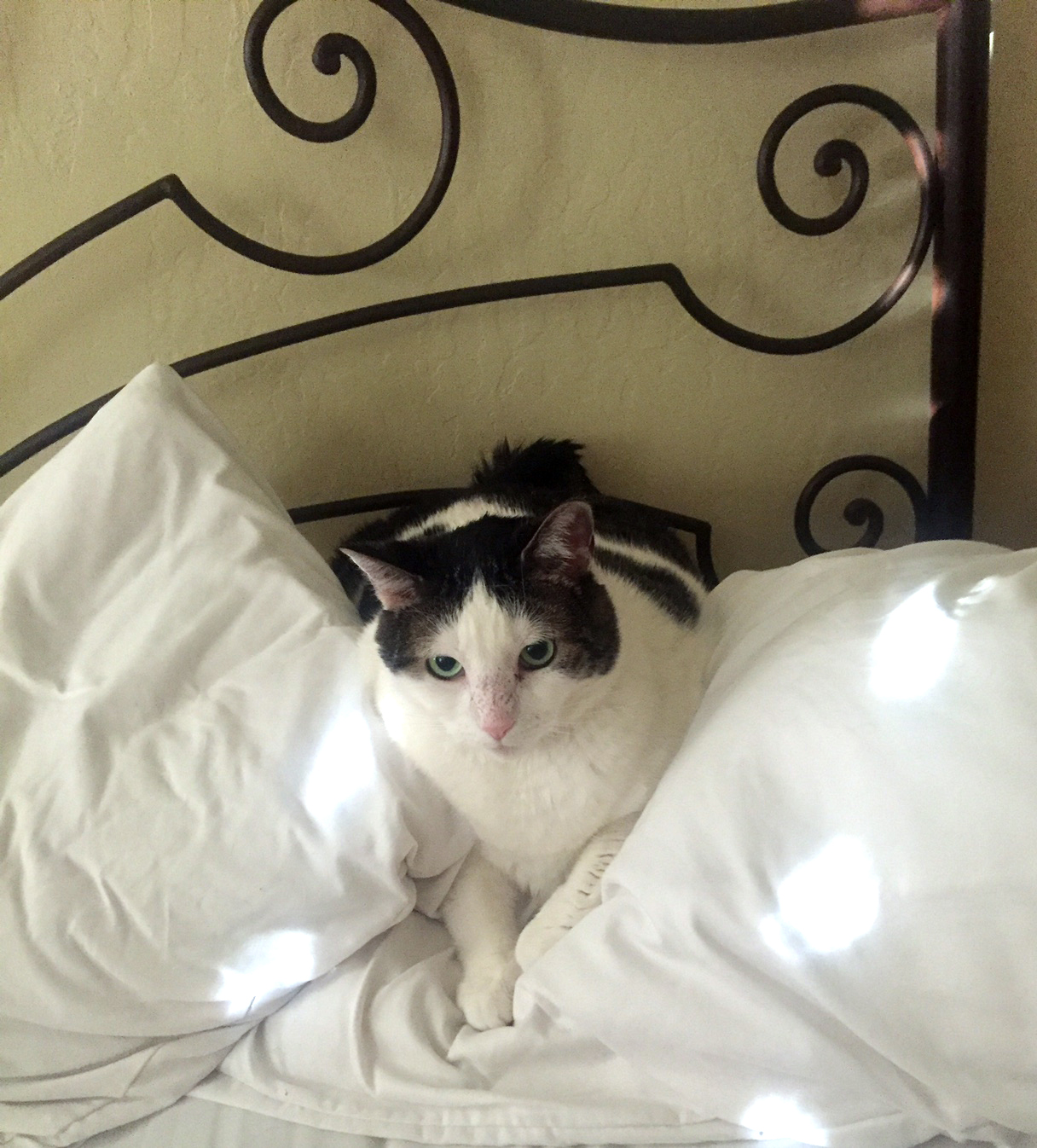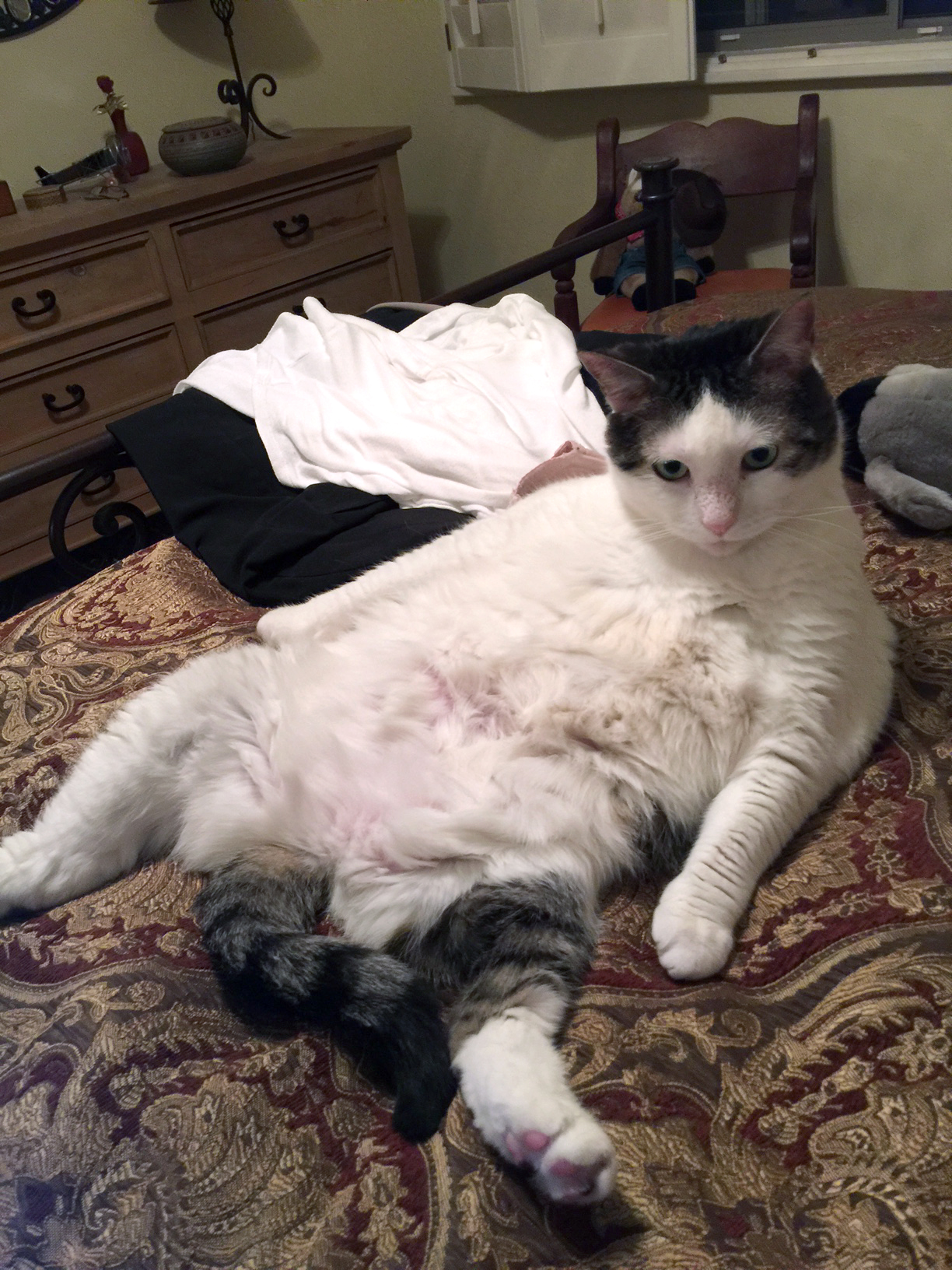 ---
Roscoe
We just wanted to let you know how happy and thrilled we are to have Roscoe as part of our family. He is such an awesome addition! We love him beyond belief and can't even imagine not having him in our lives. – Roscoe's Happy Forever Family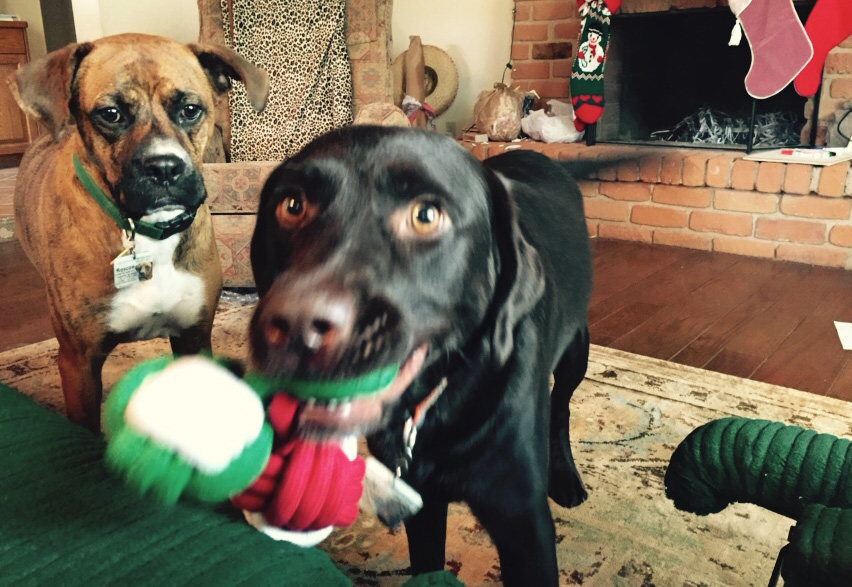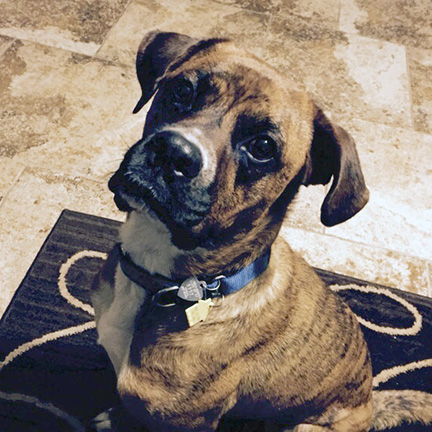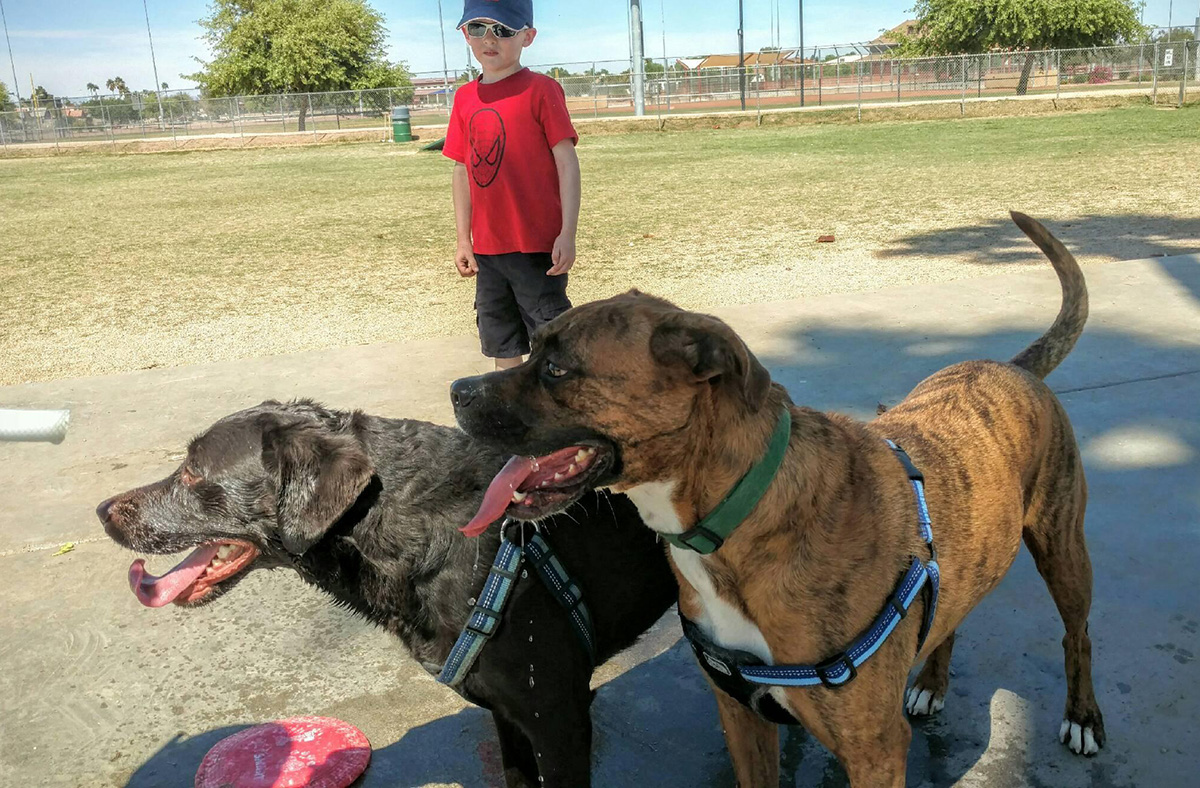 ---
Francesca and Monique
We recently got an update from the family of Francesca and Monique (aka Attina and Aquata at ABC) with these awesome photos!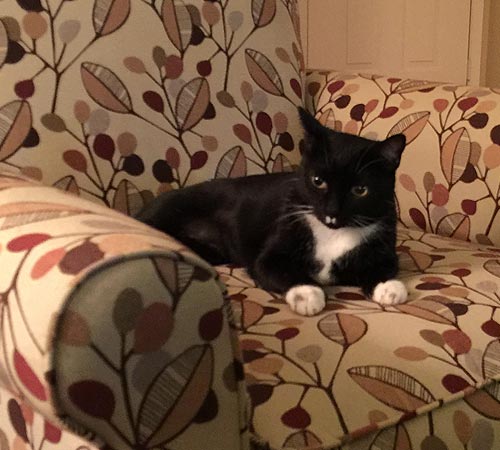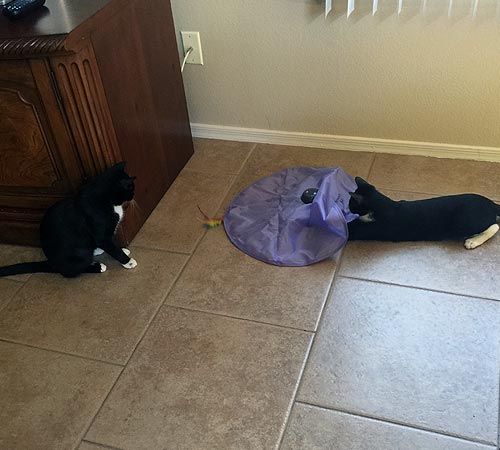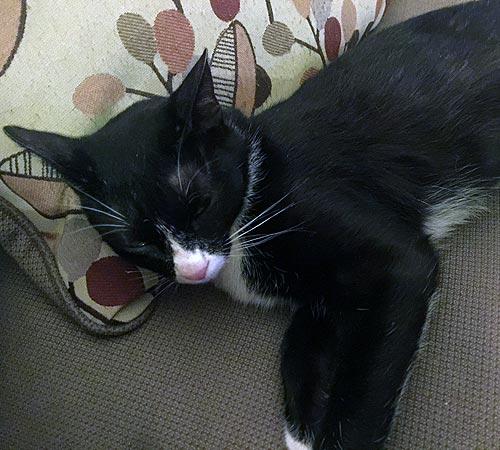 ---
Romeo
Check out the photos of handsome Romeo that his amazing family sent in! "Romeo loves to go hiking and spend time in the water! He has adapted beautifully into our home and become a perfect addition to our family!" – Romeo's Family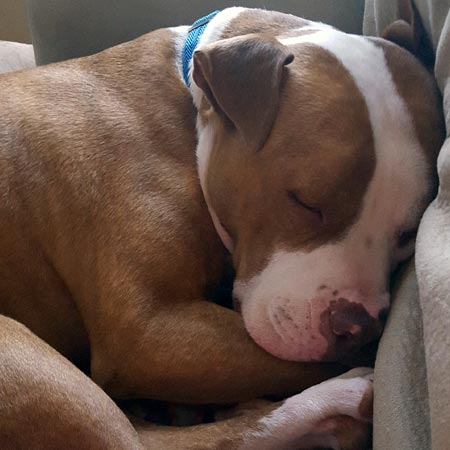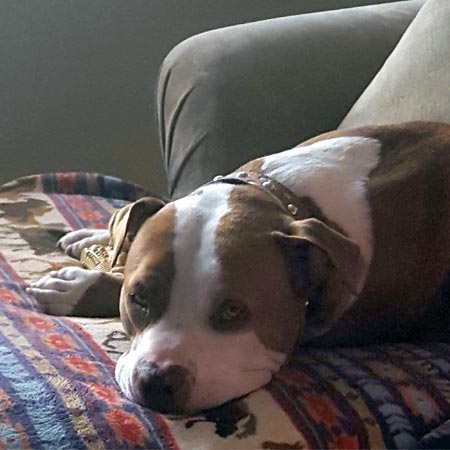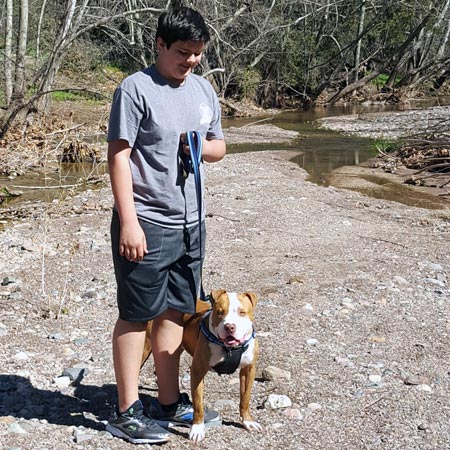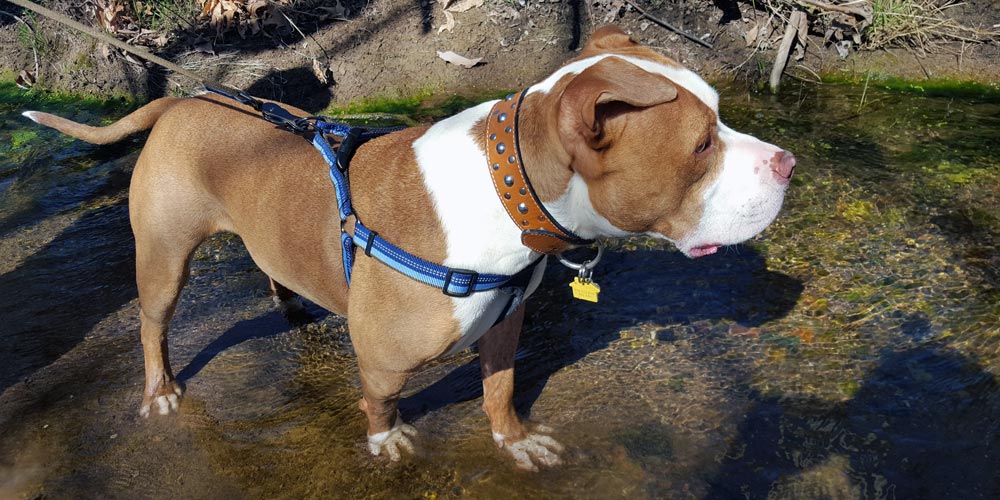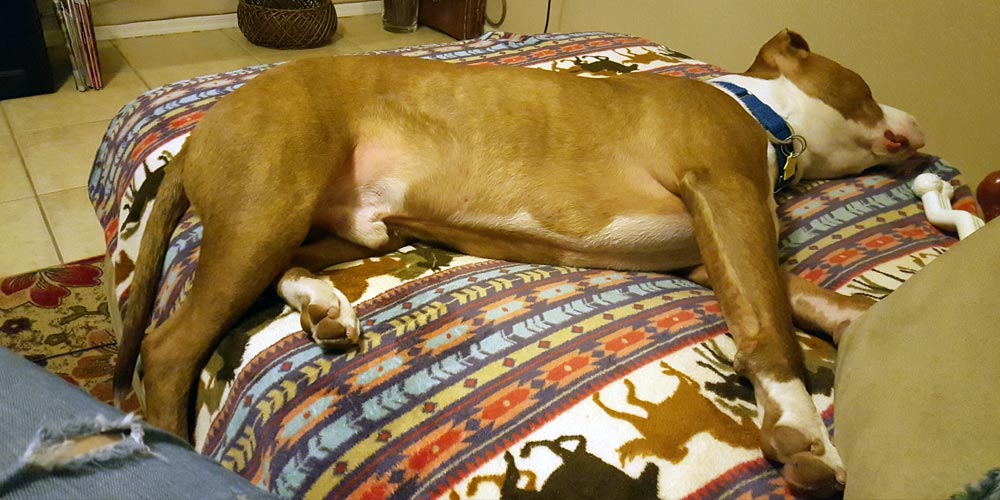 ---
Hobo
Handsome Hobo (left) joins his adopted brothers (L to R) Ozzie, Harry, and Taco (see more photos of them further below) in his incredible forever home!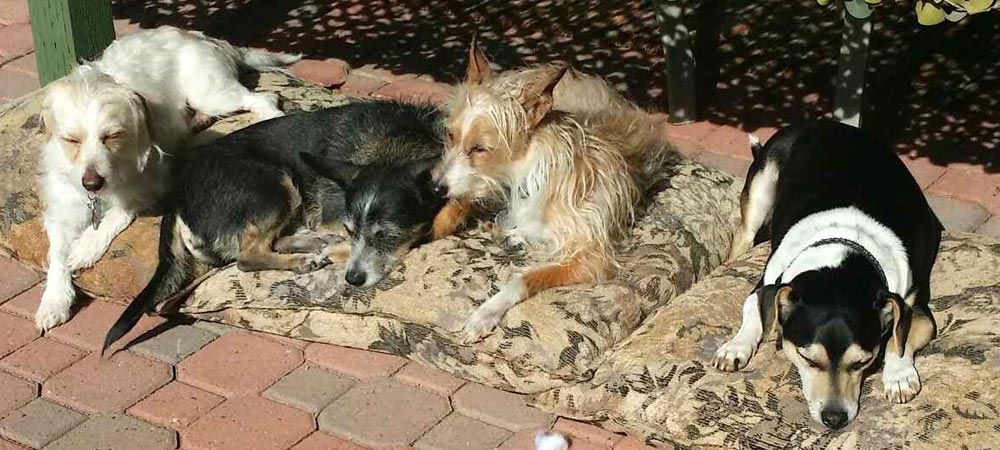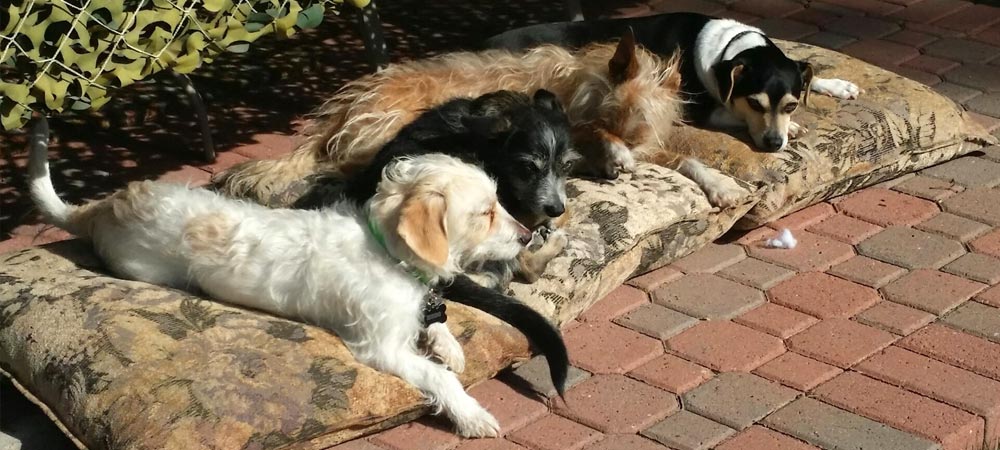 ---
Sparky
Sparky found the perfect forever home where she gets to snuggle up on the couch with the entire family. "It's been almost one year since we adopted Sparky. We just love her to pieces and are so glad to have her. We are definitely the lucky ones." – Sparky's Family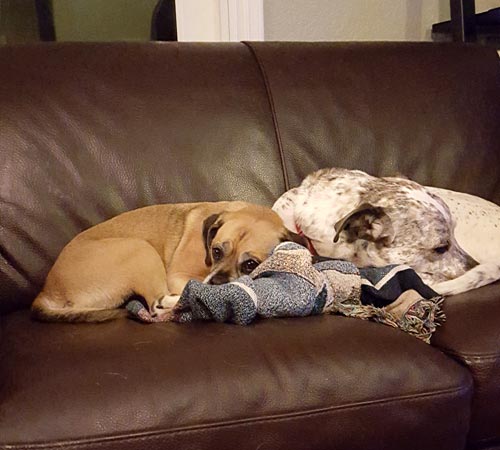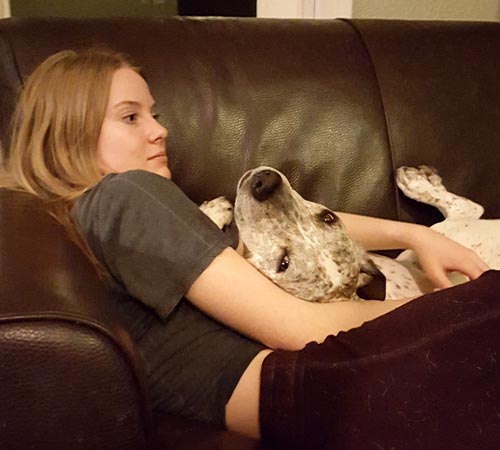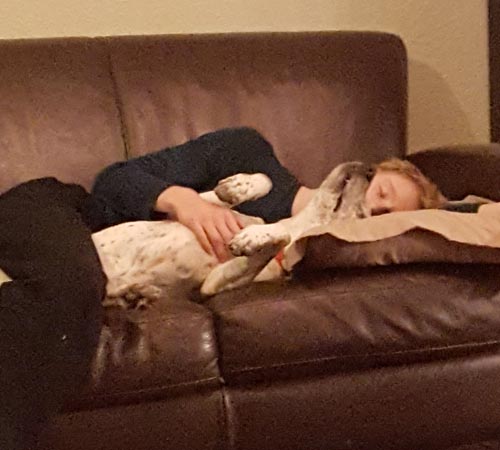 ---
Nimbus
Nimbus (aka Justice at ABC) is all grown up and super happy and handsome in his loving forever home!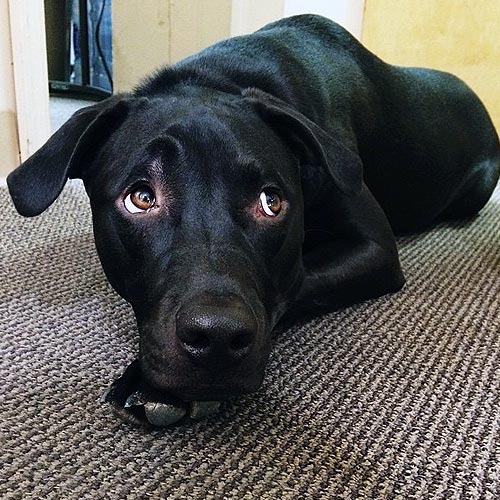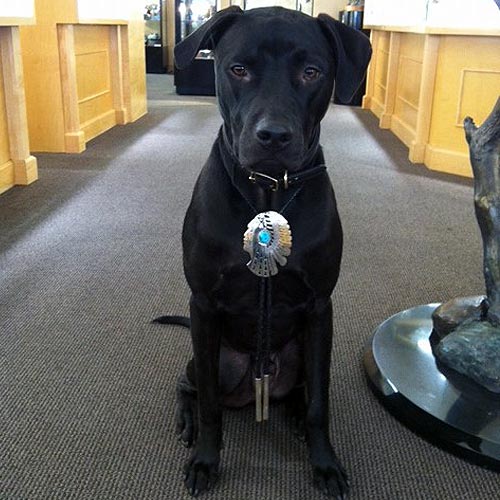 ---
Sasha
Sasha (aka Shelby at ABC) rules the roost in her awesome forever home!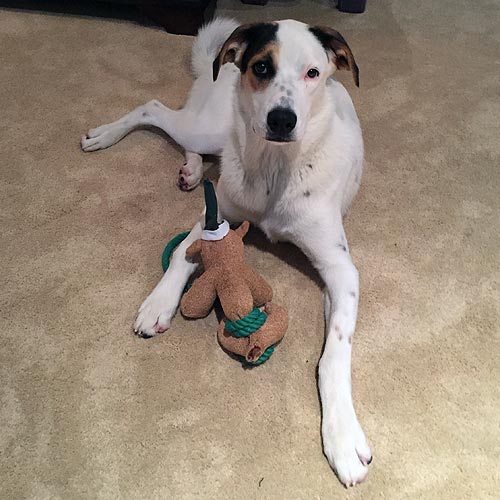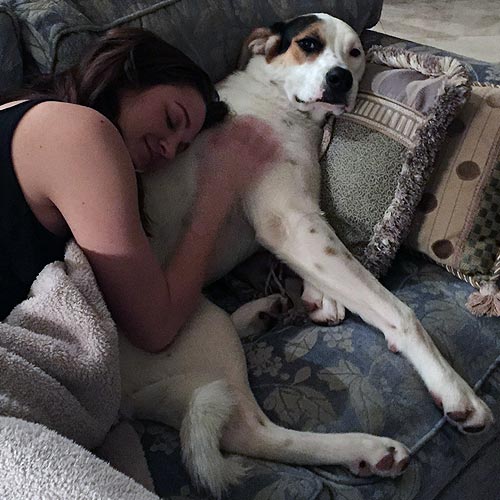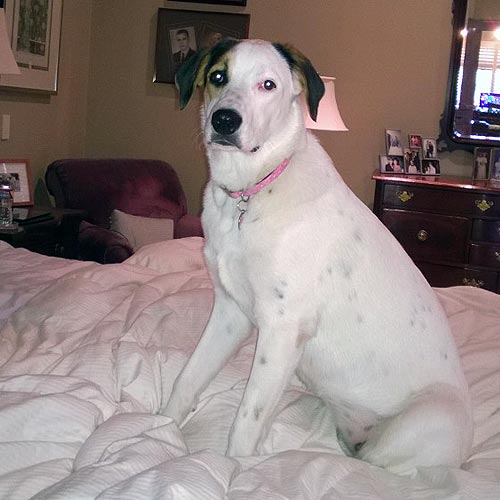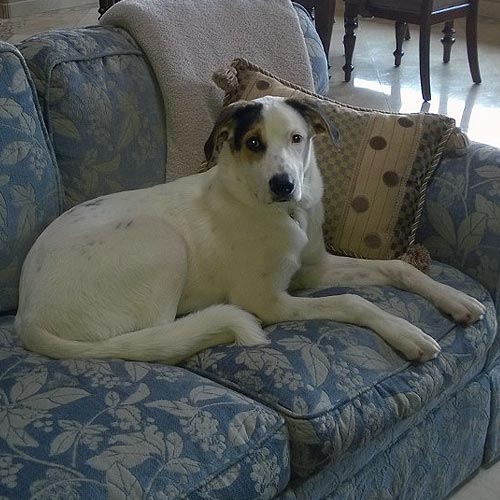 ---
Bogie
Handsome Bogie is as happy and photogenic as ever in his incredible forever home.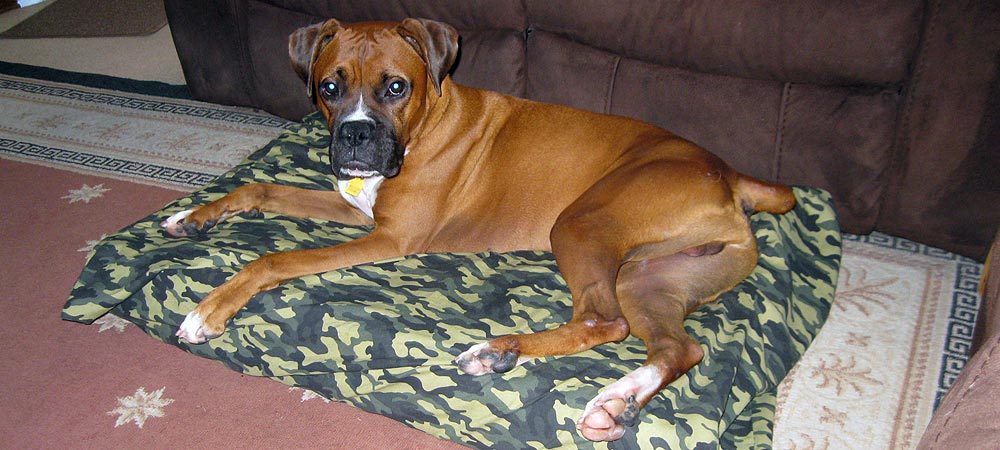 ---
Zeus and Zoe
Zeus and Zoe, both adopted from ABC, are best friends and are living in the lap of luxury in their awesome forever home.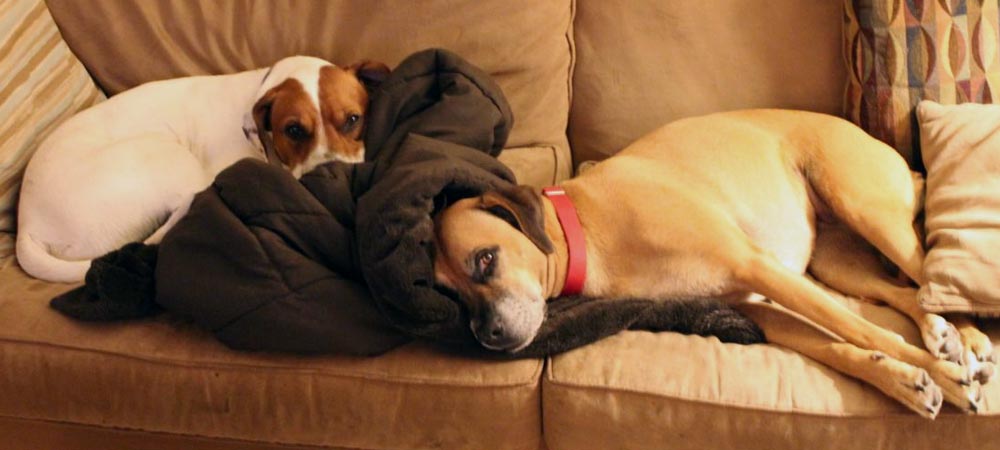 ---
Ruby
Ruby (aka Betty at ABC) is lounging around her loving forever home, check out the photo her family sent us below.

---
Ruby
Ruby (aka Anabelle at ABC) found the most incredible forever home, check out the photos her family sent us below.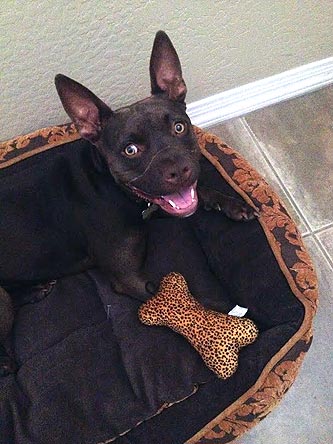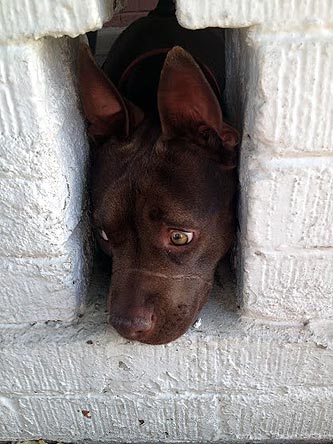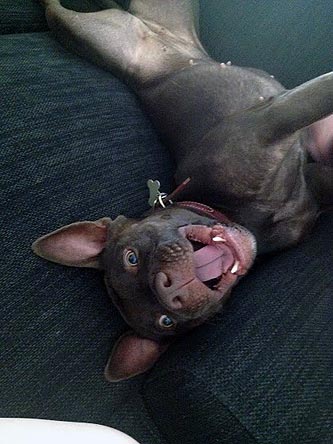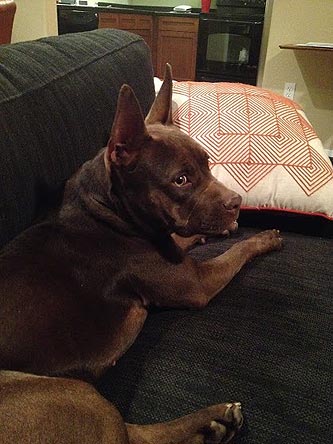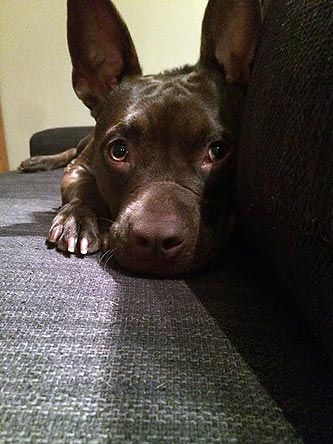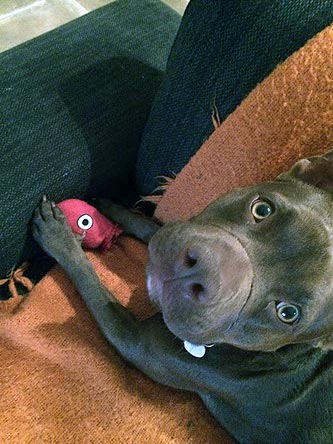 ---
Winston
Winston is loving life in his forever home with all of his new friends.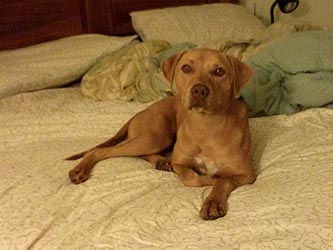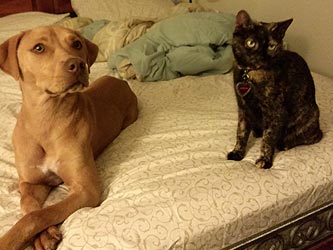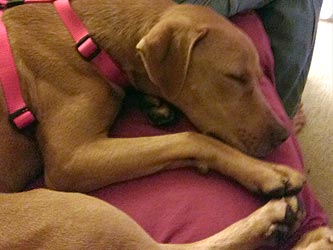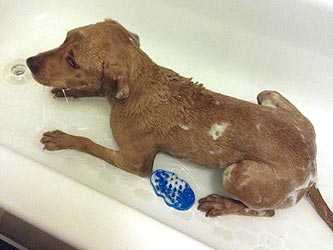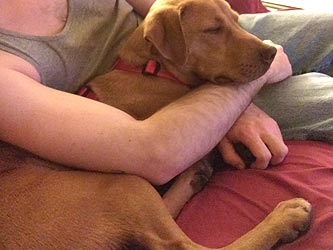 ---
Aristotle
Aristotle is one of Sandy's puppies. He's all grown up now and more handsome than ever, loving life in his forever home.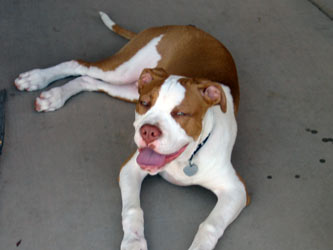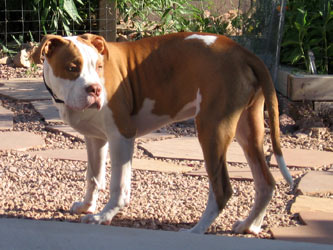 ---
Duke
Duke (aka Elliot at ABC) is a wonderful, charming boy. His family sent in these awesome photos of him hanging out with the entire family, even the tortoises.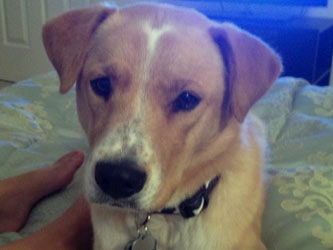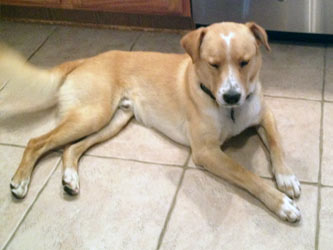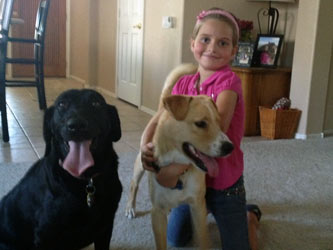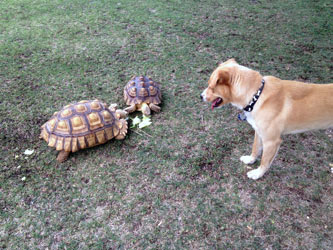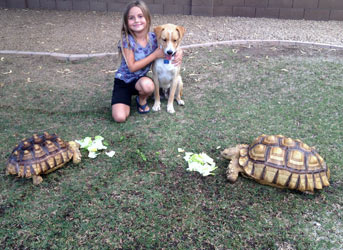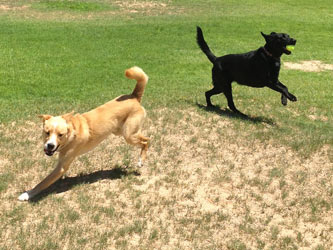 ---
Midas
Here's Midas, the man with the golden touch coat, as seen in photos from his loving forever family.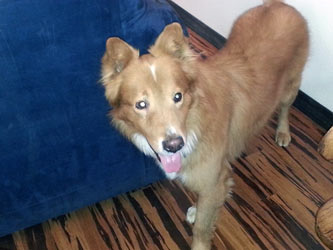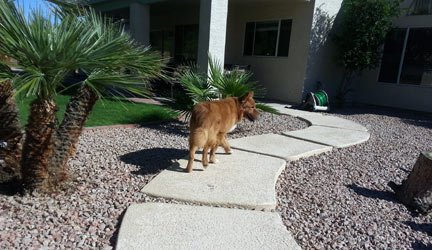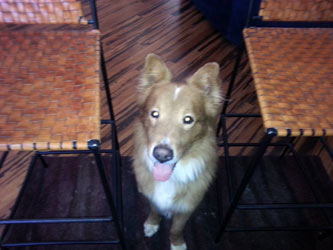 ---
Simon
Here are some pics of Simon enjoying his new home. He is a great dog, we can't thank you enough for pairing him up with us!
– Simon's Family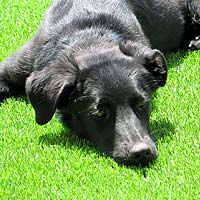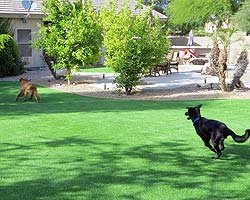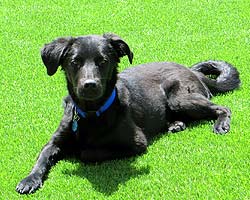 ---
Casey
Check out how good Casey looks in his forever home, comfortably commanding the room from the couch.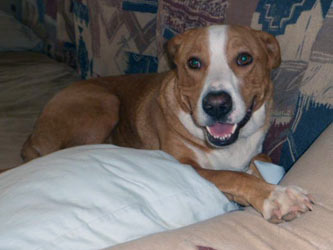 ---
Taco
Taco (left) with his brothers Harry (middle) and Ozzie (right) teach the whole world a lesson in relaxation.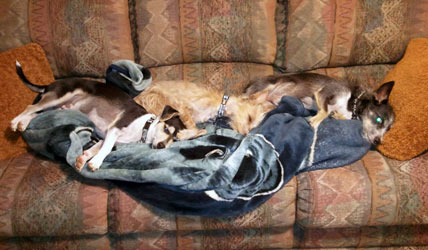 ---
Caesar
Caesar loves his new home! He really likes snuggling on the couch, and he loves sunbathing (and napping) in the sandbox.
– Caesar's Family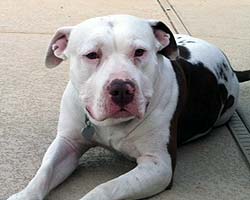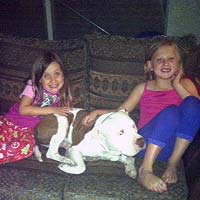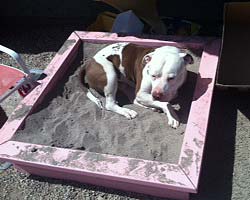 ---
Zeke
Zeke found the perfect home, complete with a new best friend who enjoys all the same things that he enjoys: chillin', napping, and posing for the camera.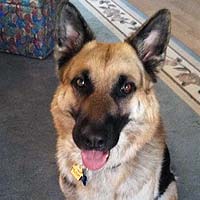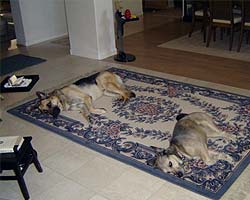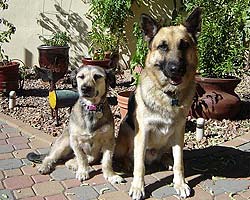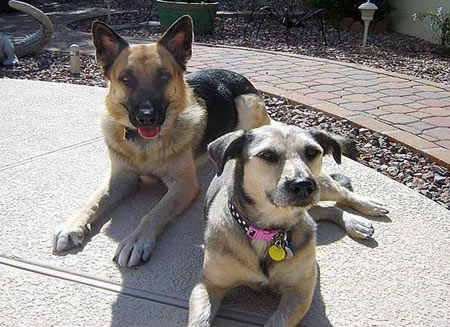 ---
Sierra
Sierra (aka Simone at ABC) is doing great! She is such a sweet dog with a wonderful temperament, I feel so lucky that she's here. She is adjusting very well to her new home and decided to go for a swim in the pool the day I brought her home from ABC. Yesterday, she made friends with the dog next door and had a blast running and playing with him in the backyard. She enjoys pouncing on me every morning and rolling around in my bed. She loves her stuffed toys and Kong. – Sierra's Family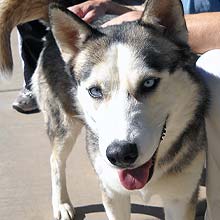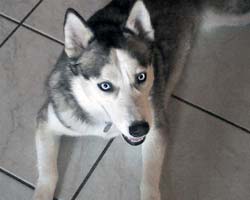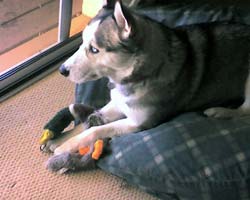 ---
Dolly
Every time we look at her, we just smile because she looks so happy and we are thrilled to have her! She is a sweetheart, smart, and affectionate. She and Dude play together, walk tandem on a leash together, and sleep together "puppy-pile" style. – Dolly's Family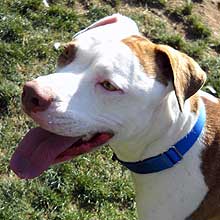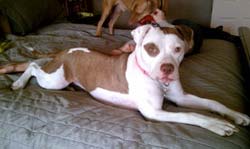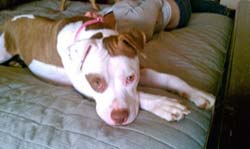 ---
Harry
Handsome Harry (aka Pavarotti while at ABC) couldn't have found a nicer home. He's enjoying his castle and living in the lap of luxury with his awesome new wardrobe and his loving family.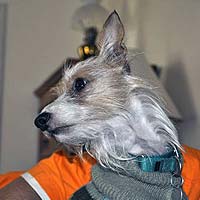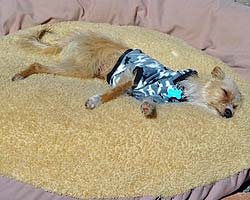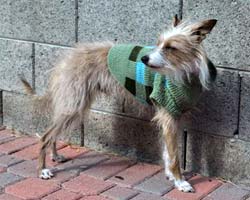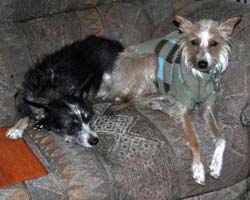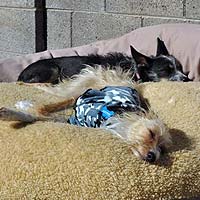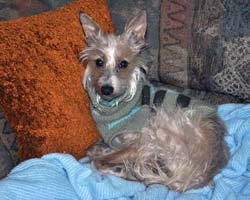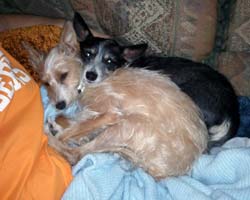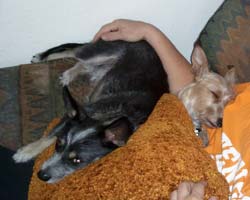 ---
Legacy
Legacy (aka Kaycee while at ABC) is doing really well and we love her so much. She likes to snuggle and give kisses, loves the water, and has gotten along well with our other two family members. She loves going on walks and runs. It is pretty funny watching her follow our lab mix all over the house.
We love having her as a part of our family, it will be fun to watch her personality continue to emerge as time goes on. As you can see, she is a big couch potato! – Legacy's Family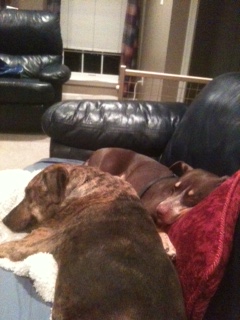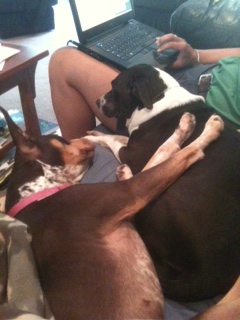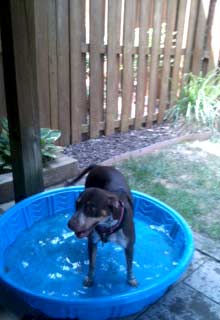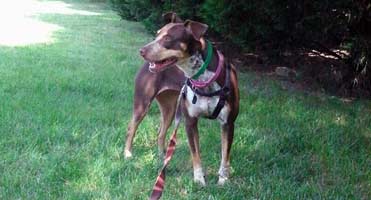 ---
Stormy
Stormy is doing awesome, she fits in perfectly! We love her so much, she and Juliet get along so well and constantly play, play, play! She loves to eat ice cubes and when she hears us opening the freezer door, she runs and sits patiently for something to drop. She loves everyone she meets, and she is a total daddy's girl. From the minute we meet her, we knew she was the right puppy for us.
Our other dog Juliet was extremely sad when we lost our other dog Penny to cancer. But Stormy snapped Juliet out of the doldrums! Stormy and Juliet act like they've know each other forever. Stormy has found her forever home and forever family! Here are a couple pictures of the little fluff ball! – Stormy's Family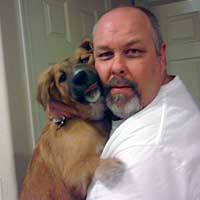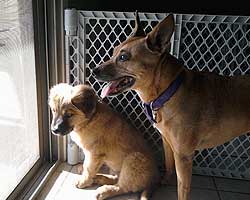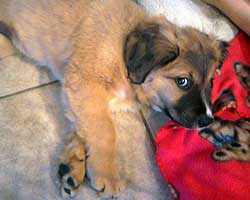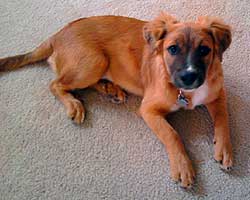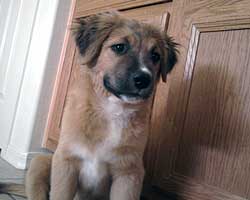 ---
Theodore
Theodore is doing so well! We love him bunches, he keeps me company all day. He keeps us laughing while he plays with his toys. He's like a little child, you pick up his toys but he gets them all out to play. He is so funny! When we go to bed at night he wants to play, you should hear him – it's hilarious. He keeps a smile on our faces. – Theodore's Family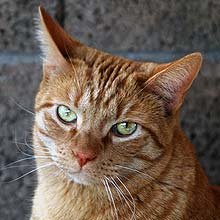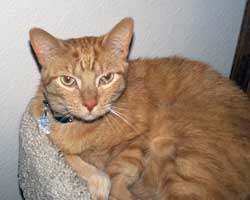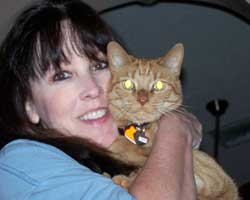 ---
Jake
Jake is doing great! He and Belle love romping around and jumping all over each other in the backyard! He also loves when our friends bring their dogs over for a visit. I've included a pic with his buddy Jax. I wish I could get a picture of him when we go for walks. He still won't go unless Belle goes too, but he loves it! A few paces out of the driveway he faces me and stands up on his hind legs… he looks like he's smiling and saying "thank you, thank you, thank you." – Jake's Family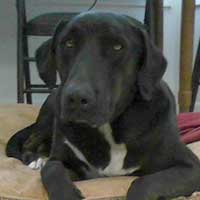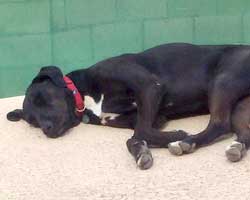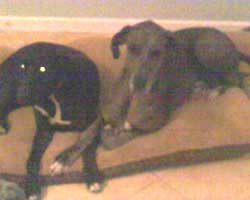 ---
Zoe
Attached are a few pictures of Zoe (aka "Emma" at ABC). Zoe was adopted almost one year ago and has been an amazing blessing in our life and a wonderful addition to our family. Everyone we meet loves Zoe, she has learned all sorts of tricks, obeys very well and is always happy. She runs as fast as a greyhound and enjoys playing all the time either tug, fetch or just keep away. Thank you for rescuing Zoe so she could come into our lives. – Zoe's Family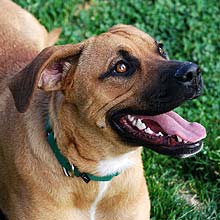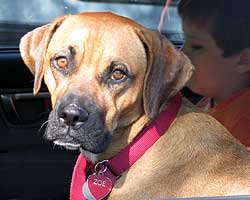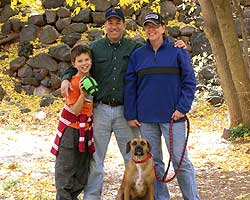 ---
Ladybug
Beautiful Ladybug now lives in the lap of luxury!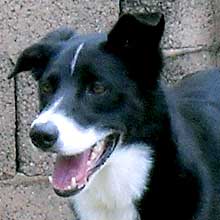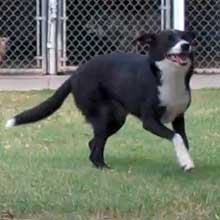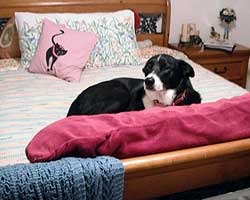 ---
Bandit
Bandit has been with us one week today and we couldn't love him more than if we had him for twenty years. He is so loveable and smart, his nicknames are couch potato and thumper. Once you say the magical words of "go for a walk or a ride" the energy he has stored comes out and he gets so excited. We take him everywhere with us, he loves to go for rides. Maggie loves having Bandit around and they are always together, Bandit loves his "Cougar" too!! Everyone is falling in love with his face, and as you can tell he loves having his picture taken. The cat is coming around, slowly but surely!
Thank you again, we love him so much! – Bandit's Family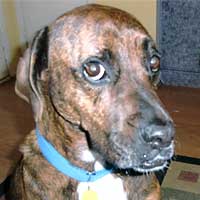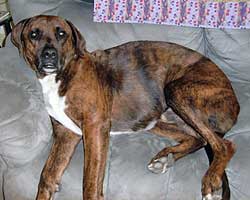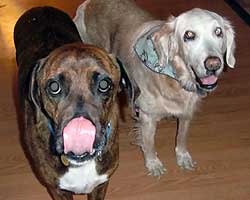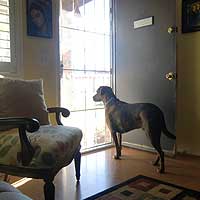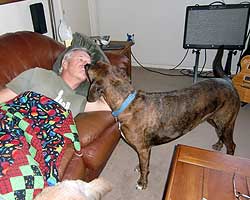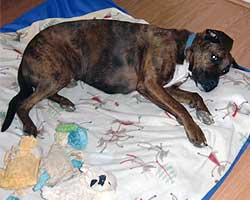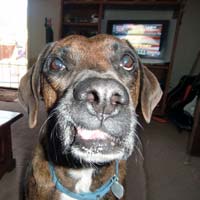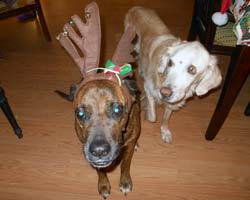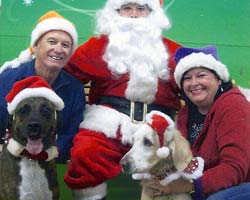 ---
Pocket
Little Pocket is doing SO WELL in her new home! She taught herself the dog door, and LOVES our little walks. She sleeps under the covers right next to me alllllll night and wants to sleep more when I wake up and lay in bed in the morning before the gym which is PERFECT :). She has been so spoiled with gifts. She has a box full of toys and five (yes five!) dog sweaters. – Pocket's Family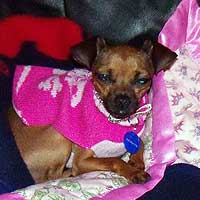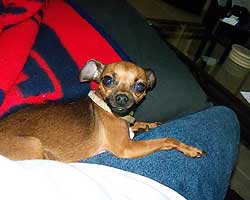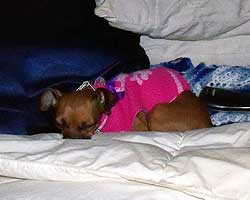 ---
Gambit
Gambit (aka "DJ" at ABC) was only about 12 lbs when we adopted him and apprehensive of almost everything. But now at about 60lbs, he is a confident, happy, amazing, and well-loved member of our family. As you can see from the photos, he loves swimming, chasing tennis balls, riding in the car, and lounging with Dad on the recliner. We believe that Gambit adopted us and not the other way around. We are grateful that Gambit came into our lives. He is lovin' life!!! – Gambit's Family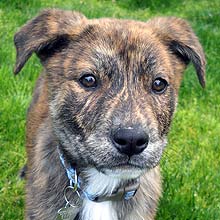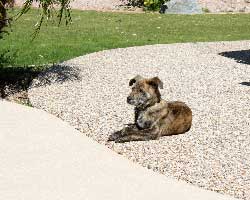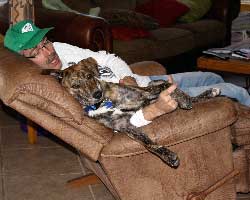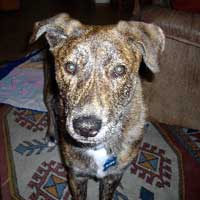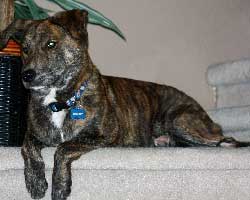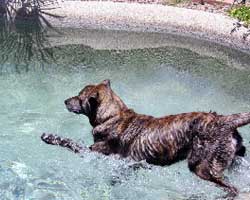 ---
Beau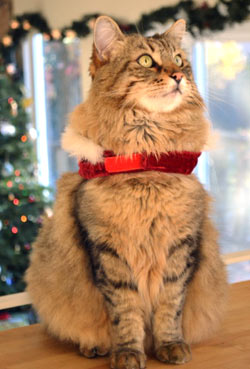 Years ago, our family adopted a male tabby cat named Beau from your organization. Since then we've adopted another pet (a dog), but Beau is still happily chugging along, and more often, snoozing away.
Because it is the time of year when we count our blessings, Beau let us know that he wanted to thank you for rescuing him and let you know that because of you, he continues to enjoy a long and happy life. He also wanted you to see how handsome he still is, so I've attached a photo below.
Wishing you and your organization all the best in the coming new year. – Beau's Family
---
Despina
Despina's family shared these great pictures of her. She's all grown up, more beautiful than ever, and happy as can be in her forever home.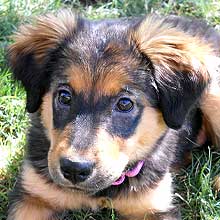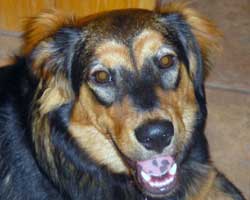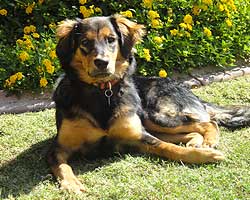 ---
Valentina
Valentina is a wonderful, active addition to our family. "Val" was adopted after our dog, Chloe, lost her long-time companion. Valentina has given Chloe a new life, as our 9 year old dog now races through the yard and wrestles with her 8 month old buddy. As our daughter mentioned the first time she saw them play, "I didn't know Chloe could jump!" And today, she went swimming for the first time in our pool — she is a super dog (and swimmer!) Thank you, ABC, for brightening our home. – Valentina's Family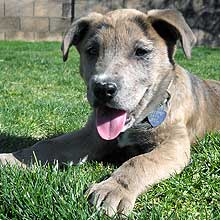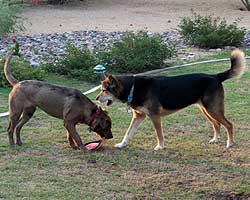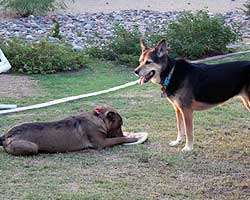 ---
Ozzie
Ozzie's (aka Ralph) new family sent in these pictures of our handsome little guy. They mentioned that he's already king of the household recliner. The look on Mighty Ozzie's face says it all, he's never looked more thrilled!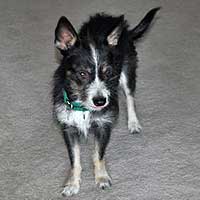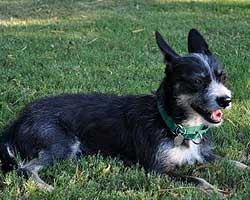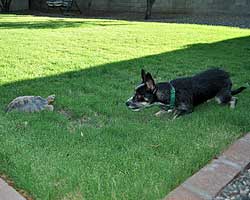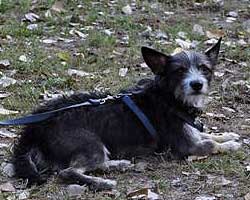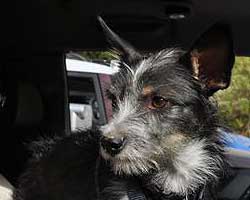 ---
Phantom
I wanted to let you know how Phantom is doing! In one word: perfect! He has truly become part of our family and is like our second child. He is completely obsessed with my daughter, from following her every step around the house to chasing her around at the park. He is honestly the smartest, most amazing animal I've ever had. We are so grateful to you for bringing Phantom into our lives! – Phantom's Family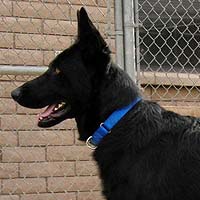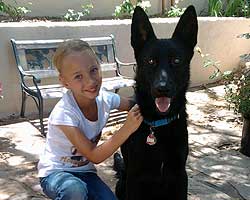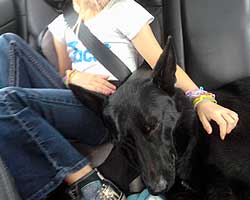 ---
Stacie and Soleil
Stacie (aka "Star" while at ABC) and her sister Soleil have been living it up in their forever home. Here we see Stacie watching "her stories" on the bigscreen TV, and both girls comparing their new manicures, poolside, on spa day.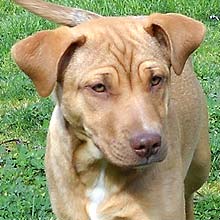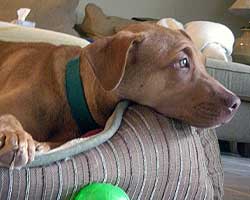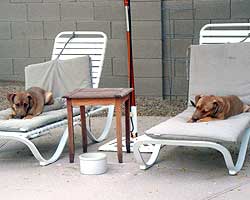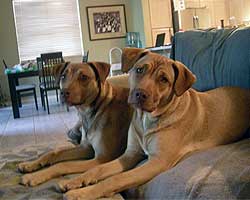 ---
Gatsby
Gatsby is living large in his new forever home, check out these pictures his family sent along!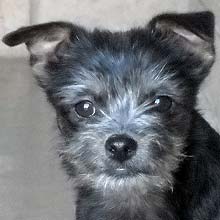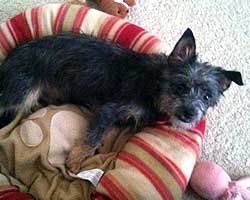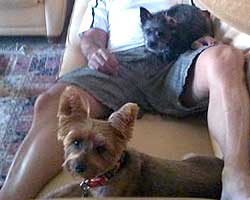 ---
Zeus
Here are a few photos of Zeus happily living it up in his incredible forever home.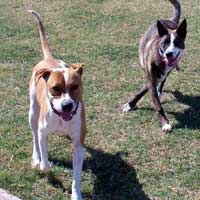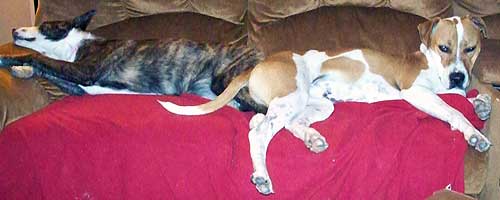 ---
Dakota
Dakota's family sent us some photos, she's having a great time.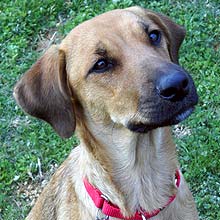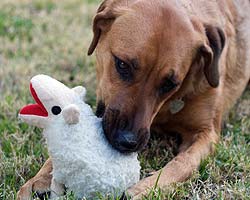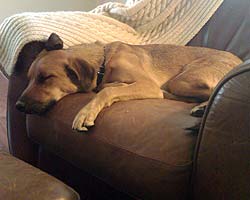 ---
Raven and Scout
Raven and Scout couldn't have found a more loving, wonderful home. These beautiful dogs are happier than they've ever been.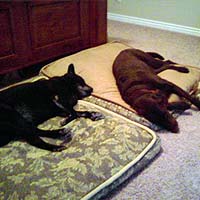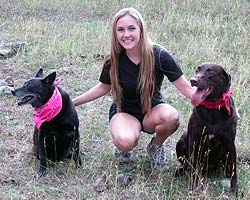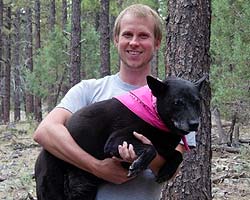 ---
Henry
Enjoy these photos of little Henry, all grown up and loving his forever home.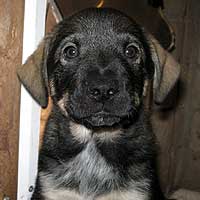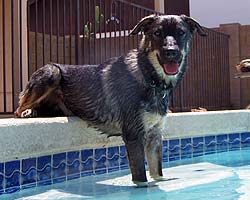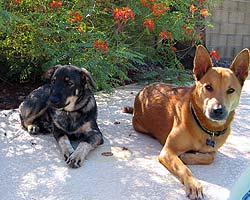 ---
Tatum
Tatum's family sent us this beautiful photo update. Tatum is having a blast with her new friend Snickers in her forever home!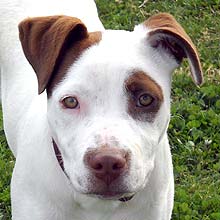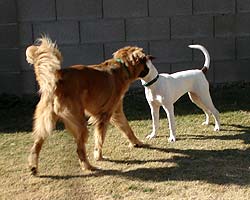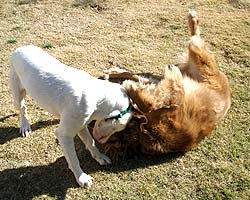 ---
Boomer and Sophie
Boomer and Sophie (aka "Paloma" at ABC) have become the best of friends and make us laugh every day with their antics. We continue to work on their commands, but they have them down pretty well. They are great jogging companions and behave well on hiking trails. Sophie was quiet for the first two weeks after she came home, but now she won't stop chirping and squeaking to talk to us! Boomer also adopted the role of "guard dog" right away and is nicely protective of us and the house. – Boomer & Sophie's Family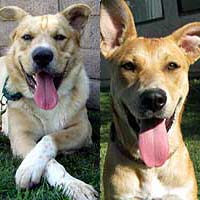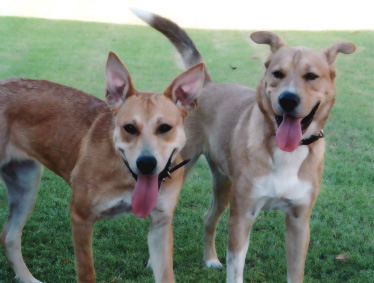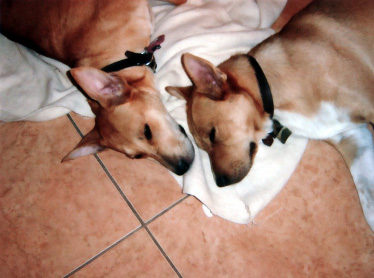 Jet
Jet (aka "Bridget" while at ABC) is a bundle of energy who loves to play ball and run… and run! Her forever family shared these photos with us, she's doing beautifully.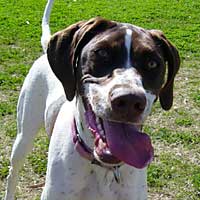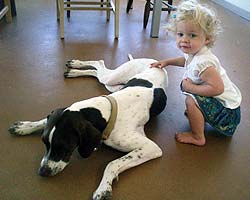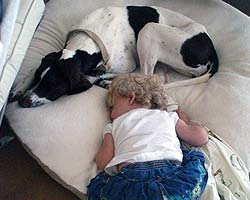 ---
Fiona
We received an update from Fiona's family. She's all grown up now and happier than ever! Life's indeed a beach for this sweet girl, she loves to swim in the surf with her family and her awesome big sister.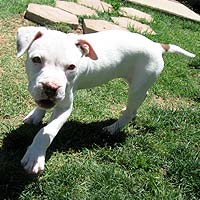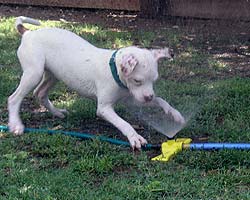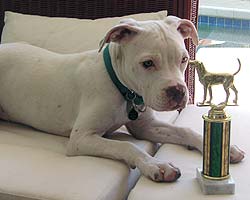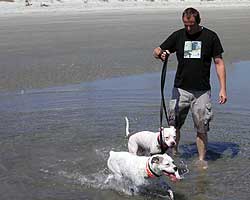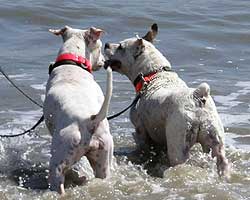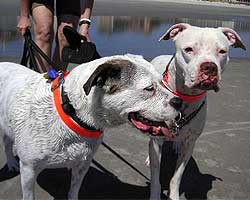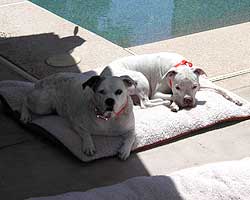 ---
Spot
Spot was a tough guy, putting on a show for all those who dared to show interest in him. In reality he was just a scared boy who did not want to be rejected again. I fell in love, and adopted him.
After much work with him, and a few home visits to get him acquainted with my dog Delila, he came home to live with me. It was tricky at first, I had to learn his insecurities and triggers but I am happy to report he has settled into his new role and I just adore him.
He gets to go on road trips and hikes, and he plays out on his five acres in Washington. He gets along with his sister with no problems and even accepts guests into the house with proper introductions.
My spotted dog has blossomed right before my eyes. He is now a self-assured young man who adores his dad and lives life for each moment. Spot has taught me patience and truly helped me understand that "misunderstood" is more then just a word. We all love our boy and are so grateful he made his way into our lives. I believe Spot just goes to show there is hope for all the dogs at ABC.
Many thanks, Spot's Family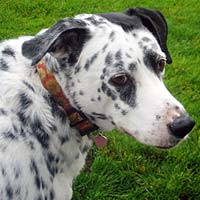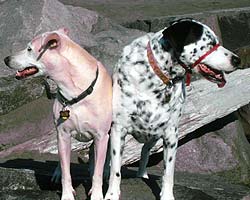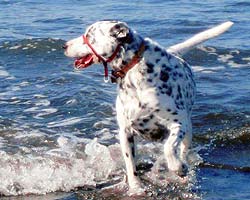 ---
Greta
I remember Greta (aka "Sweet Pea" while at ABC) as the big bully cat hoarding her private box-bed at ABC, yet being crazily affectionate with rumbling purrs as she groomed my hair. I fell in love with her instantly.
When we brought her home, it was like she'd lived here forever. She bonded instantly (no kidding!) with the other cats and became a tolerant, maternal force to everyone, letting them pounce, scoot, and lay all over her. She's had a love affair with my husband ever since (I was a little jealous at first): she jumps on his lap and gazes at him like he's her Romeo while rubbing her head all over his cheeks, and she sleeps beside him on his pillow at night.
She knows how to relax better than anyone I know, and her luscious fur lures me to cuddle with her as much as I can. She's nine years old now but fires it up like a kitten when you toss some catnip or a crumbled piece of paper on the floor, so we expect many more wonderful years with our beloved Greta. (Greta was adopted in 2003.) – Greta's Family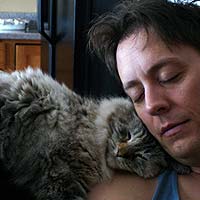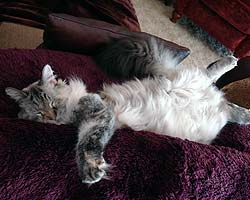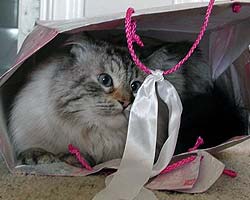 ---
Elaina
Adopted February 2009
Elaina (aka Mary Grace "while at ABC) was adopted by an ABC staff member. She has been adjusting quite well to her new home and to new brother Moby (a male brown tabby) and sister Chile (a female chinchilla).
Elaina and Moby were spotted playfully chasing each other around and have started warming up to the idea of sleeping near each other on mom's bed. Elaina has earned the nickname "Snugglebear" as she is ALWAYS ready to snuggle and have her belly rubbed. – Elaina's Family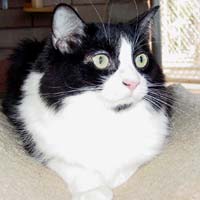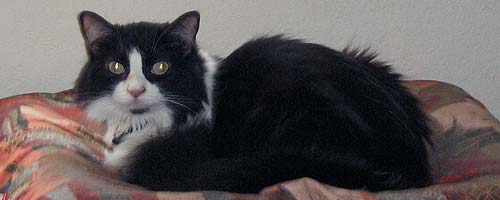 ---
Scooter
Scooter has made wonderful progress in his new home! Part of this progress is due to his new brother and best friend, Harley (a rescue dog from a different shelter), and a lot of love and patience.
Scooter and Harley make a great pair! Scooter tends to be the more energetic and playful of the two; Harley is a bit lazier, but they make it work. They love going for walks with their new mom and regularly getting spoiled with treats and new toys. Scooter is also fond of playing frisbee and can jump amazingly high. He still loves having his belly rubbed and giving kisses. – Scooter's Family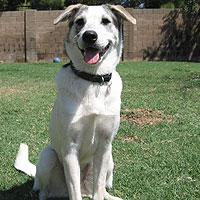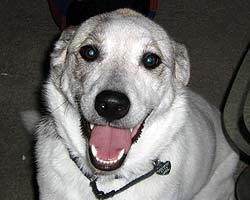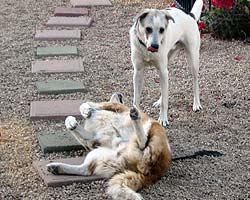 ---
Phoebe
Here are a few pictures of Phoebe, Kola, and Heishi in Sedona at Christmas and on our 20 acres up north. She had a blast running around on our property, and stayed real close to her sisters. They all love each other so much as you can see from the pictures. – Phoebe's Family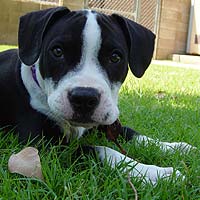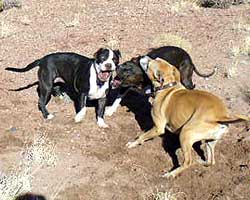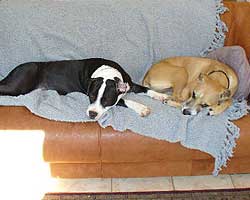 ---
Holiday
Holiday (aka Lorilei while at ABC) has certainly evolved into a housecat very quickly! She is always there to greet us in the morning and when we get home from work. We also found a toy that she loves – the laser pointer. She also loves to look out the windows at the birds and take long naps on the kitchen chairs or us if we are on the couch! She is definitely a lap cat. – Holiday's Family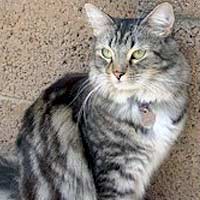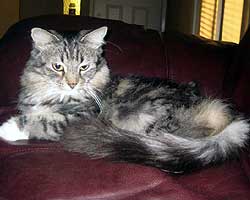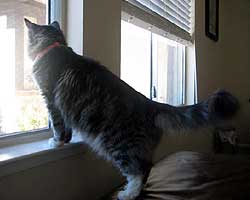 ---
Sam
Sam is adjusting wonderfully to his new home. He has been awesome and is very sweet to us and his new little sister. You should see the two of them play; it is adorable and very fun. Sam is adjusting slowly but nicely to a leash and getting in the car. Once in the car he is fine, but a little nervous still getting in and out. – Sam's Family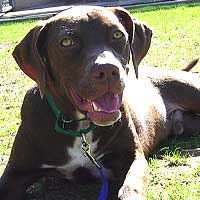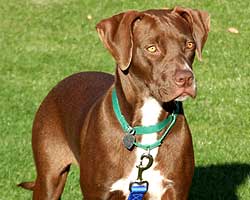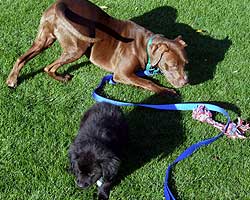 ---
Marmie
What a kind, loving soul Marmie is. We have never met a dog that truly thought they were as human as she does. She sleeps in bed with us every night and never leaves my side from the time I come home from work to the time I go to bed.
She's adjusted well over this last year to her brothers Duke and Earl, but she really loves her kitty Jill. Jill loves dogs but the boys are very busy and Marmie tends to be mellow enough for Jill's liking. We would be lost without this wonderful pup in our lives. – Marmie's Family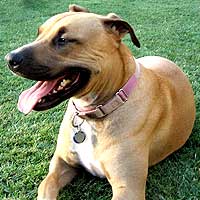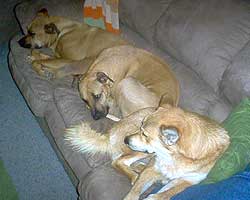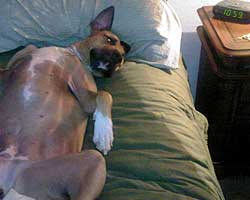 ---
Bella
Bella seems to have settled in quite nicely. She is certainly daddy's girl and maintains a tight control over Hunter. – Bella's Family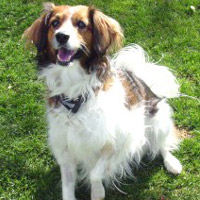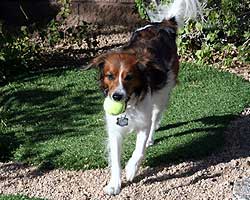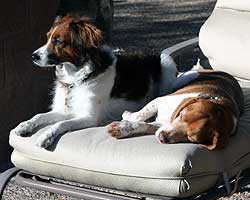 ---
Moose
It is possible that Moose saved Molly. We lost Molly's long time companion to old age and illness. Jake was 15 when he passed. Molly began only eating fitfully. We even took her to the vet for tests, afraid that she was sick. She began staying in the bedroom in the evenings and not interacting with us. She was depressed and despondent over her loss of Jake.
Moose snapped her out of it. She began eating regularly and now these two are constant companions and play together all day and all night too! – Moose's Family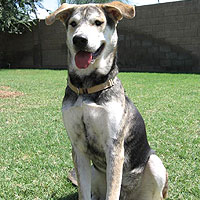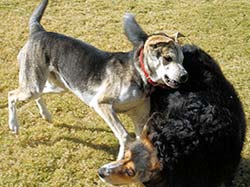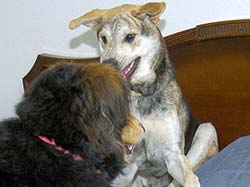 Save
Save
Save
Save
Save
Save
Save
Save
Save
Save
Save
Save
Save
Save
Save
Save
Save
Save
Save
Save
Save
Save
Save
Save
Save
Save
Save
Save
Save
Save
Save
Save
Save
Save